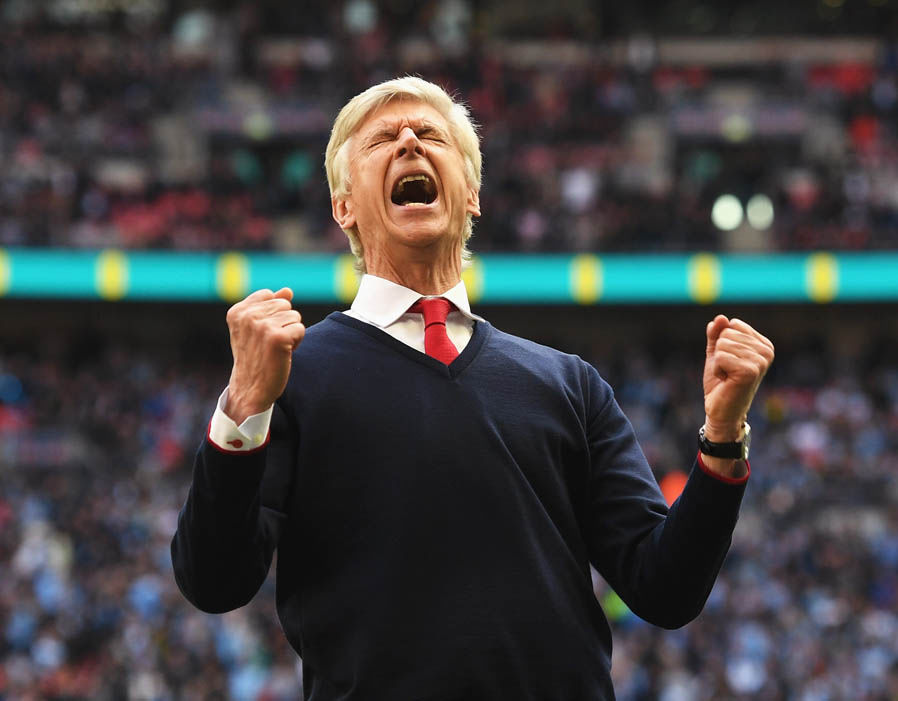 By Tony Attwood
The media have persistently denied that Arsenal were the second best club over the last two thirds of last season, and so on the back one defeat and a fictitious serious failure last season there are now calls for the manager's head.   But just before he goes it really might be worth asking, is Mr Arteta really doing that badly?   Is he honestly doing worse than all our other managers?   And if he is, are we likely to get someone better in to replace him?
One way to find out is to look at the win percentage Mr Arteta is getting compared with other managers.  Another is to look at the number of games each manager oversaw in order to get a trophy. Such figures ought to tell us how bad this is compared with the past.
Below is the table for the most recent managers, and those earlier managers who won trophies.
Comparing managers, only three managers have a number of games per trophy rating of under 100: George Allison who managed after Chapman, George Graham, and Mikel Arteta.
The three managers with the highest win percentage are Mikel Arteta (52%), Unai Emery (55%) and Arsene Wenger (57%).  The last two were sacked, and there are now calls for Arteta to go too which is a little strange (unless you know the media and the weakness of the Arsenal board). 
Here's the table
| | | | | | |
| --- | --- | --- | --- | --- | --- |
|  Manager | Games | Wins | Win% | Trophies | No of games per trophy |
| Bertie Mee | 539 | 241 | 44.71% | 1 FA Cup, 1 League title, 1 Fairs Cup | 179 |
| Terry Neill | 416 | 187 | 44.95% | 1 FA Cup | 416 |
| George Allison | 279 | 129 | 46.24% | 2 league titles, 1 FA Cup | 93 |
| Bruce Rioch | 47 | 22 | 46.81% | | — |
| Tom Whittaker | 430 | 203 | 47.21% | 2 league titles, 1 FA Cup | 143 |
| George Graham | 460 | 225 | 48.91% | 2 league titles, 1 FA Cup, 2 League Cups, 1 CWC | 77 |
| Herbert Chapman | 411 | 204 | 49.64% | 2 League titles, 1 FA Cup | 137 |
| Mikel Arteta | 86 | 45 | 52.33% | 1 FA Cup | 86 |
| Unai Emery | 78 | 43 | 55.13% | | — |
| Arsene Wenger | 1,235 | 707 | 57.25% | 3 league titles, 7 FA Cups | 123 |
Thus Arsenal is the club that has sacked the two managers with their highest win percentages, and sacked the manager who won the club the most trophies.    And now there are calls for us to sack the manager with the third highest win percentage, and the second lowest number of games per trophy.
It is hardly surprising that potential replacement managers don't want to know.
So it can be argued that sacking successful managers is now Arsenal's modus operandi.  And I would include Mr Emery in this even though he didn't win a trophy with Arsenal.  He took us to a final in his one complete season, and won trophies with his clubs before and after Arsenal. 
The longterm tradition of Arsenal is not to sack managers, because when we have done it, it hasn't always worked. Since the first world war, the managers who have been sacked or persuaded to resign to avoid the ignominy of sacking are Leslie Knighton, George Swindin, Billy Wright, Bertie Mee, Terry Neil, Don Howe, George Graham, Bruce Rioch, Arsene Wenger, and Unai Emery.  That is ten managers.
The only ones who have been replaced by a manager who did better are
Leslie Knighton: replaced by Herbert Chapman (who took five years to win a trophy)

Billy Wright: replaced by Bertie Mee (who won three trophies in 10 seasons)

Don Howe: replaced by George Graham (who won six trophies in nine seasons)

Bruce Rioch: replaced by Arsene Wenger (who won ten trophies in 22 seasons)

Unai Emery: replaced by Mikel Arteta (who won one trophy in 1.5 seasons)
So that is 14 managerial replacements, of whom five have been replaced by managers who won a trophy.  A 35% chance of bringing in a trophy winning manager.
Personally I think Unai Emery was very unfortunate to be sacked when he was.  He was on a bad run, but then most managers have a bad run of form, and he had already got us to a cup final in his first season, and had had a good run of form in his first season that far exceeded the bad run that got him sacked.
The fact is that the last three permanent managers we have had all exceeded the win rate of everyone who went before them, two of whom have won one or more trophies, and the other of whom got us to a final.   Ceaselessly replacing these managers might, by pure chance, throw up another manager who could do better, but there are real dangers here.
First, Arsenal is starting to get the reputation of kicking out managers even when they are succeeding.
Second, the chance that the next manager we bring in will be better than the last looks like being less than 50% based on Arsenal's record of appointing managers.
Third, the cost of replacing a manager is huge because not only does his salary have to be paid up, all his support staff will be removed as well, and they all have to be paid up.  All that money could have gone on transfers, but doesn't – it just flitters away out of the club in compensation.
Worse, the new manager will demand his transfer fund to buy players while selling existing players at a loss, again wasting more money.
We have seen that fan and media pressure can persuade the board to change the manager – getting rid of Mr Wenger and Mr Emery, both of whom performed better than Mr Arteta.  But it is not just a waste of money, such tactics dissuades quality managers from coming to Arsenal. 
Yet it seems that the unholy alliance of the media and some supporters groups are intent on finding something that doesn't work (ie sacking the manager) and then doing it again and again and again.  Wasn't that supposed to be the sign of madness?
The media's take