By Tony Attwood
This article continues from "Why do we keep pointing out errors in what the media says"
——————-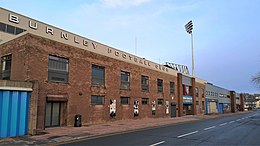 Here is an interesting thought, published in the Guardian in an article headlined, "Are Burnley a rough team?  Their red card record suggests not."
The piece makes the point that their last red card was given on 2 January 2019.   And it adds, "Since Brady was sent off two and a half years ago, there have been 117 red cards in the Premier League. Arsenal have received 13 of them. No doubt Sean Dyche enjoys the fact that Arsenal – a team that supposedly likes to play with a certain style, eschewing the uglier side of the game – have been shown so many more red cards than his side."
What makes the article interesting is the timing of the piece.  For it turned up in the Guardian just after we published a piece "Why WHU can foul three times as much as Brighton before getting a yellow card".  An article which contained the line "As for yellows, Burnley are top with 18".
The Guardian article is about rough teams, and it chose just one piece of evidence to support its view that Burnley are not a rough team.   But it totally ignored another piece of evidence (yellow cards) to show that Burnley is a very rough team.   
An odd omission.  And it was not the only one.  There was also no mention of the fact that this season Burnley have been pulled up for 71 fouls, against Arsenal's 59.
In fact the record suggests the opposite – yes they are a rough team, far rougher than Arsenal, when we measure fouls (surely a prime sign of roughness) and yellow cards (ditto).   But somehow, amazingly these two factors don't ever turn into red cards.
Thus as we dig down a little what we find is not just that the story is thoroughly misleading, it is also clearly aiming at pushing the readers away from what actually is a very interesting story.  How come with all these fouls and all these yellow cards, Burnley have gone 100 league games without a red card?  (Or put another way, what are the referees playing at?
Burnley have got a yellow card for every 3.94 tackles this season, Arsenal got a yellow card for every 5.9 tackles, that suggests that Arsenal are a cleaner side when tackling.
One obvious explanation would be that referees are (for a reason I couldn't possibly speculate on) referees are reluctant to give red cards to Burnley no matter what.   And that really is quite a big story given their number of yellow cards and their number of tackles.
But it is one that Untold, with our regular analysis of tackles, fouls and yellow cards has been heading toward.   Yet, while are still getting our figures together, the Guardian comes out with "Are Burnley a rough team?  Their red card record suggests not."
This is what we call gaslighting.  The technique of deflecting attention away from something important, by pushing out a totally different story.   The Guardian's notion that Burnley are less physical or less violent or less law breaking than Arsenal is not what the full set of figures shows at all. 
But they run it – presumably to deflect attention from refereeing.  For the real story is that referees, despite the high level of fouls and yellow cards dished out by Burnley, are very reluctant indeed to give Burnley red cards.  That is was needs investigating
That is a story that clearly the media (and I would imagine PGMO) do not want published.  So instead they deliberately distract the readership by publishing a tale that makes it look as if Burnley are real nicey nice softies, and Arsenal are the violent thugs.   A story only made possible if most of the statistics are ignored.
But there is more, for the article also says, "The Burnley manager regularly defends his players against accusations of what others see as their rudimentary tactics."
Yes he does.  But what that sentence should have said is, "The Burnley manager regularly defends his players against accusations of what others see as their rudimentary tactics, and given their high level of fouls and yellow cards, we can all understand why he seeks to deflect opinion."
There is a big story here: why with all these fouls, and all these yellow cards, Burnley don't get reds.  Not to run that tale is omission.  To run the story without a mention of the fouls and yellow cards is gaslighting.
Are the referees and the media really out to get Arsenal, or am I just imagining it?