By Tony Attwood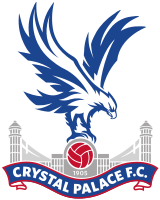 While the media is of course mentioning the return of Patrick Vieira to Arsenal in his new role as manager, few if any have yet started to comment upon how Patrick's team is behaving on the pitch in comparison with how Vieira himself was seen as a player.
Patrick got 76 yellows and 8 red cards in his time at Arsenal and twice got 11 yellows in one season – a number only shared in the Premier League era by Mustafi.  In fact, if one draws up a list of the Arsenal players with the most yellow cards across the Premier League seasons, in a third of the 15 seasons in which any Arsenal player got nine yellows or more, that player was Patrick Vieira.
But although pilloried daily by the media during his time at Arsenal. with those 76 yellows, Patrick was only the 15th most carded player in Premier League history and still a long way behind Gareth Barry (103) and Wayne Rooney (102) – a fact not ever mentioned by the Arsenal-taunting media.
Indeed the treatment by the media of Arsenal players is now getting so out of hand that it surely must be time for the club to warn the players not only not to talk to strangers but also not to talk to the gangs of scribblers who misrepresent their every word.
Yesterday, in an interview ahead of the weekend's matches Ben White said, "I don't think adapting to a big club [was a reason for my slow start].   "It didn't feel like a big club when I came here. Everyone is so nice and welcoming."
His point is absolutely clear – big clubs can feel austere and unwelcoming, where superstar players won't talk to newcomers and stay with their little clique, while management is distanced and unresponsive leaving the newcomer to get on with things himself.
Arsenal, he is clearly saying, is not like this.  Everyone goes out of their way to be welcoming and friendly, and indeed as we know from other comments, this is something that has developed noticeably under Mikel Arteta.   The friendliness within the club that was part of the Arsene Wenger regime was lost a little under Unai Emery, but now is back.
But what do the newspapers turn this into?   A deliberate misrepresentation of what was said in the headline of course.
The Daily Star went with, "Ben White admits Arsenal "didn't feel like a big club" after £50m summer arrival."
The Daily Mirror even more misleadingly runs 'Ben White explains reasons behind slow Arsenal start – "It didn't feel like a big club".'   Each implying Arsenal has lost its top six status.
Tucked away within that is another bit of media nonsense – the use of the word "reveal" when nothing significant has come out.   Sky Sports tweeted that "AFCs summer signing tells Sky Sports News that his name is actually "Benjamin" White and reveals he doesn't watch football."
The "revelation" is that if he does watch TV it isn't watching football matches.  Wow!   But then it's good to deal with the really big news instead of mindlessly knocking the club and its players all day long.
Meanwhile, the media are talking up the transfer of two players to Arsenal at the moment.  One is Tiago Tomas who it is said could join in the next transfer window from Sporting Lisbon, and is rated somewhere around the £50m mark while the other is Raheem Sterling, who HITC has down as being £1m cheaper.  
But Football London and HITC reckon neither story is right going instead Dominic Calvert-Lewin  who is said to be a £1.5m man – which is the amount Everton were reported to have paid for him.
However we must admit that quite unexpectedly Football.London and TBR have come out with a rather positive story about Emile Smith Rowe quoting Mikel Arteta as saying that Smith Rowe is a naturally humble guy who, "If anything, sometimes you have to tell him how good he is…. You have to encourage him to try [things] he's capable of doing.   He's a joy to work with. It's still very early in his career but we're really happy to have him in the team."
What no one is talking about however with the forthcoming match is the fact that although Palace have committed 22 more fouls than Arsenal this season, both clubs have picked up 10 yellow cards.  So Arsenal get a card for every 5.9 fouls and Palace get a card every 8.1 fouls.
Oh yes and according to the Mirror's supercomputer, Arsenal and Palace will end up next to each other this season in 13th and 14th position.
Funny ol' game.