By Nobo Dypays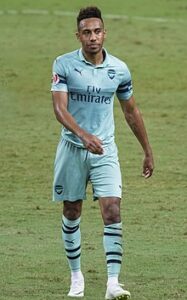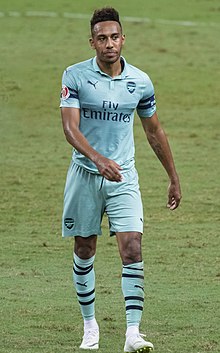 Much has been made of how Arsenal were so inept and stupid in the transfer window that they let Aubameyang go to Barcelona on a free transfer when they could have sold him for a lot of dosh.
If only those clever people from the media had been on the case.  Except…
In fact, according to Fifa only 14% of all transfers last season involved any payment at all.   Indeed the free transfer is the new normal. But why is that?
The reason is that when there is a transfer fee, a lot of that money doesn't end up with the selling club.
First there is the sell-on fee.  In this case the previous holder of the player's contract (in Aubameyang's case Borussia Dortmund), would most likely have a clause in their contract saying they will take part of that sell-on fee.  Sometimes as much as 33%.   Certainly we know that Real Madrid took around 15% of the £44 million transfer fee that was paid by Paris St Germain to  Manchester United for Angel Di Maria.  Some are privately quoting 25% as the new norm.
Second, the agent will take a percentage.   Sport Resolutions report that the fees paid for the services of agents involving transfers was over half a billion dollars in 2021.    And that is just the money reported to Fifa.  If you believe that all agents are dead straight, above the board, and always telling the local tax office about all their dealings then it is half a billion.  
But if you think that sometimes money is paid off the record by the selling club to the agent in order to encourage the deal, well, you have a pretty low opinion of clubs and agents.  Although you could be right.
Fifa has been trying to install a maximum level for agents' fees for years.  Indeed  Fifa's idea is that agents' fees should be no more than 10% which for a start tells you that a lot of them are currently way above 10%.   They also want a cap of 3% of the player's salary for services to the player in getting the new contract.
But they are nowhere near getting that and  Fifa are moaning about "excessive and abusive" practices by agents. In one case this year an agent received 112 per cent of the transfer fee" for a transfer from a French to a German club.  The £25m transfer fee just became a £53m transfer fee.
The story is that one club when paying this sort of money out, put it on the books as"Roof repairs" to hide it from Fifa.
Then there is a levy to be paid by the buying club to the League the player joins which goes into the local country's pension scheme for footballers.   It is usually 4% of the transfer fee.  OK only 4%.  But add it to all the other bits above and it is getting quite big.
For we haven't yet got to the lawyers.  It is not unknown for the selling club to have to pay both parties' legal costs.    And to show just how huge this amount is getting, when "clubs' spending on transfer fees shrank for the second year in a row (-13.9% in 2021 and -23.4% in 2020), the "intermediary service fees" slightly increased by 0.7%.
Got that? Transfer fees DOWN by 37.3%.  Intermediary fees UP by 0.7%!!!!!!!
And in addition to the sell-on fee due to a previous owner of the rights to play the player, the clubs involved in the player's early development could each by asking for 5% of the subsequent transfer fee.  That is becoming quite common. A free transfer gets around that.
And there is more still, because if the player's new club wins something there will be bonuses to pay.  In fact, some clubs now insure against success not least because selling clubs are likely also to require an extra payment if their ex-player wins a trophy with his new club.
And still we are not there because many leagues (including the Premier League) now have a compensation scheme for out-of-contract players under the age of twenty-four, paid for by a levy on transfers.  Indeed this really came to clubs' attention when in April 2016, the Compensation Committee in England gave the largest compensation ever awarded to Burnley FC stemming from Danny Ings' move to Liverpool.  Liverpool protested, but to no avail.
Next: image rights compensation.  Take a player in England who is very popular.  He signs a deal with SuperDuper Cereals and is shown eating these cereals or at least appearing to eat the cereals for breakfast.
As a result, lots of youngsters and even some oldsters buy the cereal and give up their previous cereal of choice.   But the player leaves the club, and the rights to the player's image are now worthless.  Worse if the cereal company has booked TV commercial slots a long way in advance and spent a fortune on making the various videos of the player and the cereal, that money is wasted.  Compensation is required.
However, all of this stops if there is no transfer fee, (which also applies if the player is seriously injured).
So the benefits of a free transfer mount up.  And indeed because of the legal and other professional costs of a player, it can well be better to sell the player for nothing than to sell a player for a tidy sum, since there are not only any add-on costs, there are also far lower legal fees and no long-running disputes about financial details, which is what you get when two sets of lawyers in two different countries start arguing.
In reality, had Arsenal sold Auba to Barca they could have been worse off than they were from giving him away.  Almost certainly, giving Auba away was a clever move.