by Tony Attwood
---
Untold Gooner News video: A lesson in how to silence the critics
---
One of the things that footballers tend not to do is to respond to abuse from fans, no matter what is said.  The theory seems to be that if one engages in the debate then it legitimises what the abuser says.
I've never really bought into this view, because it seems to me to lead to a situation where one vision of reality dominates the discussion and no one is allowed to respond.
This is indeed what happens with regards to the remorseless criticism of Arsenal by alleged fans and their allies in the media, and the associated view that the only solutions are to change the manager and buy a completely new team.
Likewise the rule seems to be for players not to respond when they are attacked and jeered by their own fans or opposition fans: the treatment Xhaka got after he reacted to fans was a case in point.   The media lept onto the issue, and not in a way that was helpful to Arsenal or the player of course.  Xhaka was being jeered, booed and criticised as he has been for much of his time at Arsenal.  Was it surprising that he reacted?
However it seems this trend of one-way abuse without response can be reversed.   As when the fans seemed more interested in taunting the player Kyrie Irving (who was not playing) than watching basketball.  He played for Boston Celtics for two seasons, after which he signed with the Brooklyn Nets as a free agent in 2019.  And even though he was not playing the recent game between the Celtics and the Nets (which Boston Celtics won) the Celtics fans jeered him throughout.
The media – including the media in the UK – that covered the story, then reported the player's reaction very negatively.  The Guardian for example dismissed his response as a "lengthy and rambling post" despite the fact that it deals with issues like trying to come to terms with the death of a family member, and the ludicrous notion that sport means more than life.
I think it is a piece that is worth reading, not because it is well written (the author is a sportsman not a writer by trade) but because it reflects the inner feelings of a top sports star – something we really don't hear very much about.
I was particularly taken with the statement that, "This game of sports entertainment matters more than someone's mental health and well being right?"
That's a point constantly forgotten by sports journalists – it is a game, but it is not life.  Here's the post…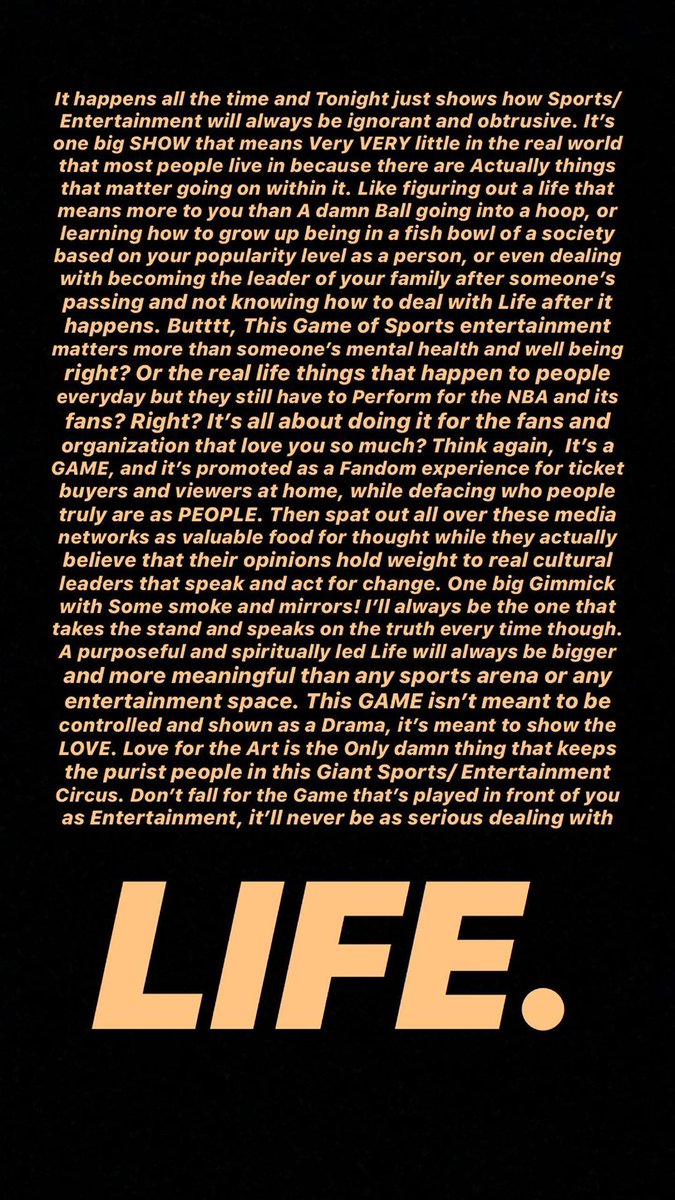 Much to the annoyance of some commentators on this site I have been writing a little about how journalists, bloggers and fans are interpreting football as more than football and who are drawing conclusions based on tiny amounts of evidence.
But here is a person who is centrally involved in sport as a player, for once speaking out and saying the current view is nonsense.  In a literary sense, this is not a well-rounded piece of prose, but it comes from the heart and says, sport is not a metaphor for life.
I have been known to boo and shout at players (although less so as I have got older), but by and large because of players acting in a way that is dangerous.  Shawcross was one example.  Martin Taylor who crippled Eduardo is another.  Paul Robinson who stopped Diaby having the magnificent career that was clearly ahead of him, a third.
Yes I have booed and jeered these players because they were clearly a danger to those around them, and equally clearly the game of football has no proper mechanism for dealing with them.  They committed violent and dangerous assault but got away with it almost unscathed.  But to boo a player who has moved on to another club, when he is not even playing?  Surely there is something more important going on, like the game itself.  And beyond the game there are many more important things: like the rest of life, the well-being of family and friends, trying to be helpful and kind… that sort of stuff.
Making sport more important than morality is not a clever thing to do in my opinion.   Maybe Kyrie Irving is not a very good writer, maybe he has made a lot of money out of sport, but the issues he raises still are important.
Elsewhere…
We are developing our own video channel.   It's still at the experimental stage but you can get a feel here…