By Tony Attwood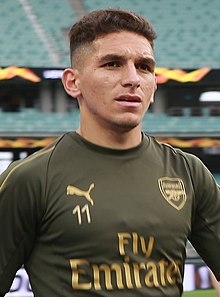 For a club to succeed over time it needs to build a positive reputation.  In fact it has to build several positive reputations.  The club needs its fans, its players and all its support staff to believe in the club and feel that it is travelling in the right direction.  And it needs this because only with such a reputation will it retain its best players and coaches, and be able to bring in new talent in the future.
Unfortunately for Arsenal there are two forces out there who work against this aim all the time: most of the media and some of the fans.  The media stokes up discontent and then some fans repeat it without considering the plausibility of what they are saying.
The method the media uses is incredibly simple: it takes a supposed fact about the club, and runs it on its own, without any comparison with any other club.  Such as "Arsenal has had a shocking 50 players sent off in the past eight years."
That fact (if it is actually a fact, and it could well be just made up) is invariably presented without any comparison.  50 players sent off seems a large number but it is meaningless unless we know how many players of other clubs have been sent off.
What's more, the figure implies that the sendings off are all reasonable, when in fact they could be an indicator of biased refereeing.  Indeed the number could represent a totally circular effect: the newspaper claims 50 players have been sent off, suggesting that this is a shockingly high number, and as a result referees start to think Arsenal is a dirty team, and so become more likely to send Arsenal players off – because every other referee is doing it.
So Arsenal find themselves with players being sent off.  That then has consequences.
First, the defensive players might well start to reign in their game and become more cautious.  And remember there is no evidence here to suggest that the number of red cards Arsenal is getting is excessive, or indeed true, but the effect can still be started.
Second players from other teams will start to overplay injuries from tackles, in the belief that referees are more likely to send Arsenal players off.
Third, referees get the idea that Arsenal is a dirty team, and so tackles that might or might not be deemed worthy of a red card, then get a red card.
As a result of this, the media headlines scream, "Yet another red card for Arsenal" and so the myth has started to become reality.  In short a media make-believe tale has actually ended up defining Arsenal's style of play as well as defining how referees react to Arsenal.
Now if you think this is all fantasy and newspapers don't behave in this way, just making up numbers and supposed facts, consider the headline from this past week which read, "Arsenal chief Edu broke transfer promise to player after deadline day decision."
That was in the Mirror and is potentially very damaging to Arsenal.  In player negotiations all sorts of promises are made and if a club gets a reputation of lying when trying to sign a player, then transfers become harder.
In this case the Mirror made the claim twice, saying later in the article, "Arsenal chief Edu broke a transfer promise he made to one player as the window slammed shut on Monday night."
The actual story is that Torreira went to Atletico Madrid but failed to impress and has started just three La Liga games.  So the paper says,  "Torreira was keen on leaving and moving back to Italy, where he enjoyed some of his best years with Sampdoria. A number of clubs were interested in the midfielder, including Torino and Fiorentina. And Edu was keen on allowing such a deal to go through after insisting Torreira's happiness was the priority….
"However, Atletico dug their heels in and prevented Torreira from standing any chance of cutting his loan short."
Thus the headline is quite wrong – even in the Mirror's telling of the tale there was no promise broken, because it was not a promise that Arsenal could make.  The player willingly signed a contract with Atletico, and Arsenal don't have the power to break that contract.  And Edu didn't promise to do so.
But the headline is what will be remembered.
It is my contention that Arsenal suffer from this negative fantasy publicity far more than other clubs, simply because newspapers and blogs copy each other – and they do this because it is easier than investigating, considering and researching.   So the idea spreads, Arsenal lie to their players, Arsenal break promises, Arsenal are a dirty team etc etc etc, and in the end through media spreading of the tale, they become perceived reality.
We could fight it, if supporters refused to believe this and bloggers actively challenged the mainstream media (as Untold tries to do), but without that, we are constantly at the mercy of the anti-Arsenal negativists.
Recent stories missed by the media but published in Untold