by Bulldog Drummond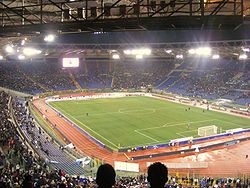 There is an interesting comment on Goal.com today in which they say, "There is no club in world football that has perfected the art of selling better than Benfica.
"Over the past 10 years, the Portuguese giants have sold 393 players and brought in a fraction short of £1 billion ($1.4bn) in transfer fees. In that time, no team has generated more.
"During that period they have amassed a transfer profit of £541m ($750m) and have still managed to lift the Portuguese title in five of the last seven seasons."
Well yes, up to a point.  As I noted in an earlier post, "Since 2002/3 (that is a grand total of 18 years), only two teams have won the League: Porto and Benfica.  This means of course that the league is down to just two teams each season before it even starts.   They get the sponsorship and the money and they run the show."
The point is not so much that Benfica have got a handle on this transfer business, but that they have a target to aim for which is not that hard to get.  They are one of the big two, the get the top crowds for their country and they are more or less guaranteed Champions League money every year.  So a player who is on the up sees Benfica as a stepping stone.  The players know that when the time is ripe they will sell the player on to a bigger club.
In short Benfica has no pretensions to be bigger than it is, because it can't be.  It has reached the top of the local tree, and knows it can't go further.  The model is static… at least until it suddenly falls apart, as it has done this season, with the club in fourth, 14 points behind the leaders.
In short it is a thoroughly misleading model since it has no relevance to the big leagues in Europe where the standard rises all the time, because of the money within Manchester City, Chelsea and PSG.
The article continues, "There are some similarities between Benfica and Arsenal, especially when it comes to the focus and investment that has gone into the club's academies during the past decade…. But while Benfica have also excelled in selling and generating profit in recent years, Arsenal have failed miserably.
"During the past decade the Gunners have amassed just £385m ($533m) in transfer sales, while spending £810m ($1.1bn) in the process. When you are a club which operates to a self sustainable model, that is far from ideal – especially without Champions League finances to rely on.  Arsenal can learn a lot from Benfica when it comes to selling at the right time. It is an area where the Gunners have effectively poured money down the drain in recent years."
Well, if Arsenal do follow that model, and sell on their best talent in order to balance the books, we will of course blame the owners.  But we might also spare a moment to blame Goal.com as well.
The Daily Express has no such contentious approach, sticking to the job of giving us a line up.  They offer
Leno;
Bellerin, Holding, Luiz, Cedric;
Elneny, Xhaka, Odegaard;
Pepe, Lacazette, Aubameyang.
That sets the scene for upgrading the Europa league team to the first team approach, although the lack of Saka, Reiss Nelson and Martinelli is a shame.  Still perhaps they don't want anyone from Benfica trying to offer them for sale.
The Standard announces in its headline that it has confirmed team news, but when we actually get to the listing it is of course a "predicted" line up.
Leno;
Bellerin, Holding, Mari, Cedric;
Ceballos, Xhaka;
Pepe, Odegaard, Aubameyang;
Lacazette.
Quite an attacking formation indeed.
The Sun offers us
Leno;
Bellerin, Luiz, Gabriel, Suarez;
Ceballos, Xhaka;
Saka, Smith Rowe, Pepe;
Aubameyang
Squawka doesn't give us a team but does offer a 2-2 draw as the result.
The Independent offers a slight variation on the above…
Leno
Bellerin, Holding, Gabriel, Cedric,
Xhaka, Ceballos
Saka, Smith Rowe, Pepe
Aubameyang.
SportsMole provides a certain honesty which is welcome in providing an "Arsenal possible starting lineup".  It is the same one in every detail with that provided by the Independent.
Leno;
Bellerin, Luiz, Gabriel, Cedric;
Xhaka, Ceballos;
Saka, Smith Rowe, Pepe;
Aubameyang
So overall the choice is coming down for most predictors to be one of Saka and Smith Rowe, or not.  Pepe gets universal acclaim, which is interesting considering how most of the media were treating him last year.
Gaslighting: how refereeing in the Premier League is manipulated, and why the media never speak about it.