by Tony Attwood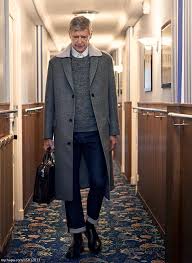 It was of course only a few years ago that we were in the Champions League every season, and creeping our way up to runners' up in the league.   But it was never enough for some, despite three FA Cup wins in the space of four years.
But surely no one could have guessed in 2016, that having come runners' up we would then slip to 5th the following season, nor sixth the season after.   But two years of "Wenger out" banners, after the years of "fourth is not a trophy" meant that he went, and £17m was spent on paying him and his staff off for losing their jobs, all of which had just one year left to run.  Here's what happened.
| | | | | | | | | | |
| --- | --- | --- | --- | --- | --- | --- | --- | --- | --- |
| Season | Pts | F | A | Pos | FAC | Europe | Round | Top scorer | Goals |
| 2013/14 | 68 | 41 | 79 | 4 | W | CL | 16 | Giroud | 22 |
| 2014/15 | 71 | 36 | 75 | 3 | W | CL | 16 | Sánchez | 25 |
| 2015/16 | 65 | 36 | 71 | 2 | QF | CL | 16 | Giroud | 24 |
| 2016/17 | 77 | 44 | 75 | 5 | W | CL | 16 | Sánchez | 30 |
| 2017/18 | 74 | 51 | 63 | 6 | 3 | Eur | SF | Lacazette | 17 |
| 2018/19 | 73 | 51 | 70 | 5 | 4 | Eur | RU | Aubameyang | 31 |
| 2019/20 | 56 | 48 | 56 | 8 | W | Eur | 32 | Aubameyang | 29 |
Worse this season we have 38 points with 13 games to go.  Win the lot and we could get 77 points, which gave us fifth spot in 2017 but it seems unlikely.  With us sitting in 10th it means we have some serious players above us who are hopeful of a European place next year.  We might win the Europa League, but I can't see the rest of the teams allowing us to climb to sixth.
So what should we do?  The approach that the media, from the bloggettas through to the heavyweight newspapers, all choose, is to take the process that has been failing (ie buy players, change manager) and have more of the same.  Take what we have been doing during our decline and do more or it.
Maybe that is right, although it seems rather strange to me.  So here are the alternatives…
1: Find another new manager
We've had three of late, and surely if we keep on rotating the boss eventually a good one must turn up in the end, just on the law of averages.  Who knows, maybe Mr Wenger might like to come back – or at least come back and help whoever the manager is next year.
2: Spend more buy better
This approach is the journalist's favourite because it means they don't have to do any work.  Transfer rumours are fantasies cooked up by someone else (as almost every story opens with the line "according to a report in the [insert name of newspaper or broadcaster])".  Mr Wenger could actually help us buy better and spend less, but I doubt that the "fourth is not a trophy" mob would accept him back.
3: Keep going and hope for sixth.
It's a forlorn hope given that it is utterly dependent on the failure of four clubs that are doing better than Arsenal while at the same time Arsenal starts to do better.  Why would either approach actually happen?
4: Bring back Wenger as a consultant
The trouble is, although Mr Wenger would undoubtedly do better (remembering that he never took us below sixth in 22 years), there's no guarantee anyone at the club who got us into this mess would actually listen to him.  Besides I doubt that he would take the job.
5: Go with the kids: more for Martinelli, bring in Joe Willock
Saka and Smith Rowe have been two stars of the season, with Willock who turned up in a lot of games before being exiled to the north.  An Arsenal Youngsters team might not win the league but it surely couldn't do much worse than we are doing now.  Especially with Martinelli.
6: Do a Liverpool
From 1990 to 2020 Liverpool didn't win the League but were still the pundits' favourites.  So Arsenal could work on their PR and just accept that a 30 year gap between titles is ok.   Which means we just have 13 years to go.  Accept it and get on with it.  Win the league in 2034.
7: Adjust to the refereeing; play the Leicester game
Arsenal are actually doing this a little by recognising that the club gets penalised for virtually every tackle, and so are reducing the number of tackles.  But there is a second side to an approach based on referee behaviour, and that is to put in tactics that refs will ignore – at least for a while  Leicester have done this twice, once by tackling to an unprescedented degree without being penalised, and then when that was shut down, by claiming a record number of penalties in a small number of games.
The Leicester lesson is that PGMO is slow to recognise this form of manipulation of the game.  It's not football, but it works.
8: We have a middle east stadium, have a middle east owner
There's nothing amiss with recognising that given the League and Uefa's failure to deal with clubs simply spending obscene sums being obscene wins the league.  Uefa failed against Man City so doing what they have done is a way forward.  We just find a middle east potentate who doesn't have a club yet, and sell Arsenal to it.  Sorry him.
9,  Do a Tottenham, resign ourselves to the inevitability of failure and have another Big Sleep.
The Big Sleep is the title of a brilliant book by John Sowman charting Arsenal's decline after the 1953 league title.  Nothing else was won until the Fairs Cup in 1970.  It happens, just let it go.  In a sense we become like Tottenham.
Endless promises, endless failures to deliver, just two league titles in the dim and distant past but somehow the club persuade the mass media that actually THFC is a BIG club.  Say it enough and people believe it, despite the singular lack of trophies.  Then we can live in a fantasy land and believe our own propaganda.
10.  Find Wenger II or Chapman II or stay with Arteta. 
Wenger gave us the double in his second season.  Chapman took five years before winning the FA Cup.  Arteta gave us the FA Cup in his first season. 
So maybe we should give Arteta another four seasons (as Chapman had), just to see what he can do.  Or is there another Wenger out there who can turn this club around in a year?  How about Mr Wenger as a club consultant?
———–
Gaslighting: how refereeing in the Premier League is manipulated, and why the media never speak about it.