By Tony Attwood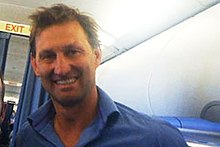 Arsenal buy the wrong players, pay over the odds when we do make a signing, and let brilliant youngsters slip through their hands and can't keep our youth players who are always being poached.
Right?
Well that is certainly the story put about by the media, and encouraged by bloggers.  Hundreds of players are tipped to be coming to the club at every transfer window, but only a handful arrive.  Players we should buy never come, because the administration of the club is useless. 
And those wonderful youngsters keep slipping through our fingers.   And that is indeed the story today as the Mirror says, "With just months remaining on his deal at the club, Folarin Balogun looks set to become the latest Arsenal player to leave for free at the end of his contract."
Note the comment: the "latest Arsenal player".   And they add…
"The Gunners have seen similar situations play out in the past, with the likes of Aaron Ramsey and Alexis Sanchez both leaving amid uncertainty over a new deal."
Notice it again – "similar situation play out in the past…."
So what is missing from this account?  Anything?
Well, as far as it goes it is truthful.  At the end of this season Balogun's contract ends and from what we know he's not likely to sign a new contract.  But that is only a fraction of the story.  There are two other major elements.  One is why he is not likely to sign, the other is how does Arsenal compare to other clubs in this regard.
1: Why is he not likely to sign?
On this issue the newspaper is quiet.  So we are left to guess.  Is it because we have not matched the sort of deal he might get elsewhere?   Is it because he sees too many established players ahead of him?  Is it because of this reputation that Arsenal has among some fans and virtually all media sources that Arsenal are too slow in making decisions?  Is it because he is aware that Arsenal get a very negative press all the time?  Is it because Arsenal's fans are known to be hyper-critical and very negative?
Obviously we don't know, but the fact that I could just come up with that list of possibilities does show that this is not a simple question with a simple answer.
2.  How does Arsenal compare with other clubs in finding and keeping youngsters?
The implication is we are terrible at this whole process.  But what do you really know about how Arsenal do in this regard compared to other clubs?
On the face of it we aren't that bad.  Martinelli came to us for a tiny sum, after being rejected by Manchester United.   We have Smith-Rowe and Saka in the team.  Joe Willock played a number of games as is now on loan.  Do other Premier League clubs have a range of youth players like this?
And we have some history here.  Fabregas and Bellerin came as youngsters for example.  And what about Rob Holding?  He came here for £3m from Bolton and is doing a great job.
I don't have detailed data on how many under 21s have graduated into the first team over the years for Arsenal, let alone for other clubs, but I get the impression we are not being greatly outshone.  And the fact that the media never presents any evidence makes me fairly certain that they are endlessly running this story as part of their consistent Anti-Arsenal campaign.  The sadness is some of our fans fall for it.
But let's try another approach and think about our rivals.
3.  Manchester City
As we saw the other day Manchester City last season spent twice as much on player transfers as we did.  And I have to admit that I don't know how many of their ex-youth players are currently in their squad but we know that they can offer facilities to die for.  Added to which they have the benefit of not being Liverpool, whose reputation in the under 18 world was destroyed with their various court cases and being banned for a year from signing players.
4. Chelsea
Chelsea have their own model which primarily involves buying up all the best youngsters and then renting them out around Europe.  However Chelsea were given a transfer ban after 150 rule breaches involving 69 academy players over several seasons were revealed.  The ban ran until February 2020 and was upheld after an appeal which is very unusual.
So in terms of competition like that from Chelsea and Manchester City, and the fact that Chelsea and Liverpool have in the past shown scant disregard for the rules, I suspect Arsenal are probably doing rather well.
There is of course the argument about Serge Gnabry.  He was utterly screwed up by a dreadfully mishandled loan to WBA, and we must hope that Arsenal never again lends anyone to West Brom.
But West Brom at that time had as their manager the criminal, Tony Pulis.  You may recall that a Premier League Managers' Arbitration Tribunal ruled that Pulis should pay £3.7m damages to the club in a dispute about the way he left Palace at the start of the 2014-15 season.   Pulis told Palace he was committed to the club but left two days after getting a £2m bonus.
Pulis  amazingly went to the High Court but lost thus confirming that this was a criminal not a civil offence.  But the damage to Arsenal and Gnabry was done.  Pulis refused to play Gnabry and when he did escape Gnabry said he didn't want to stay in England, and no one can blame him.  Arsenal got £5m for him.
But do Arsenal have more youth disasters than other clubs?  No one has published evidence so it is hard to say, but given no one produces evidence, I suspect not.  Indeed I suspect that we have more ex-youth players in our team at the moment than most other clubs.  If someone would like to research say half a dozen clubs, then we'd know.
Arsenal, Scouting and Project Youth