by Tony Attwood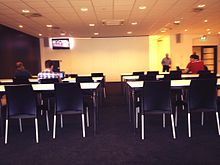 Studies by social scientists often suggest that in contemporary society it is often the case that a set of politicians can identify a group, and then convince voters that the members of this group pose a threat to the rest of society.  Politicians thus gain voter support by having a clearly identifiable problem which they highlight.
That process we have seen through history, and is of course the basis of racism, sexism and discrimination across the ages.
Over the years many journalists have copied this approach, which for them has the great benefit of requiring no evidence or factual content – it works on mere assertion.  This politician is dangerous, this celebrity behaves really badly towards her fans, the law is too soft on these criminals…
For the media, the great benefit of this approach is that it not only grabs attention, it is dirt cheap to produce, simply because it is by and large made up.  And this is the approach that football journalism has long since followed.
That downward spiral into simply making it all up has been escalated by the arrival of multiple football blogs, which although generally getting smaller audiences still steal what the traditional outlets want most of all: an audience that will respond to its advertisers.
This has meant a race to the bottom by taking a subject and then pushing it further and further, irrespective of any facts.  All that matters is audience.
To give an example of what I mean by this, I am writing this on the morning after Arsenal beat Slavia Prague to get to the Europa semi-finals.  It was a performance of some quality, as well as a great relief, and I would have thought suggested to most supporters that there is hope for the future, based on the solidity of the defence, and the attacking abilities of the team – especially its younger players.
And yet this morning, according to one of the news accumulator sites, the most popluar story concerning Arsenal is one under the headline 'He's not good enough': Jamie O'Hara slates Arsenal player, claims Gunners better without him.  That's no AN article – it is the MOST POPULAR article.
Now this article has no indication of who Jamie O'Hara is.  If you don't know, the implication is that you ought to know, because the article doesn't tell us who he is.  After all, articles don't say, "Boris Johnson, current UK Prime Minister and leader of the Conservative Party" because it is accepted that we probably know who he is.  Same for the President of the United States.
Writing about Arsenal one might not say who Paul Merson is – if we are into football we probably know he's worked for years for Sky Sports, and before that was a much liked member of the Arsenal team, winning the League twice, the Cup and the Cup Winners Cup with the club.
But Jamie O'Hara?  Well, he played 34 games for Tottenham, had a series of lower league loan spells, then played for Wolverhampton, Blackpool, Fulham, Gillingham and until last year Billericay, with whom he had one season as player manager.
Fine, he has experience in football – infinitely more than me – but does that make him an expert whose opinion should be headlined by HITC?  Of course that is up to the website, but here's the point: why did that headline become the top read article on Arsenal for a day on the day after the club had put in perhaps its best performance of the season?
The answer is because people trying to gather information and news on Arsenal have been fed an endless diet of utter negativity, so constantly that now a large number of people expect there to be a disaster around every corner.  Just had a sensational win?  There must be a negative somewhere!
This attitude has been done by endlessly singling Arsenal out for negative treatment.   Create a list of players Arsenal allegedly want to sign, and who are not signed (because the club were never interested): incompetent Arsenal.
Create a list of young players who have left Arsenal and had success elsewhere: incompetent Arsenal (as opposed to the fact that this happens to all clubs who have active youth set-ups).
Arsenal bring in a foreign manager; suggest he has been chased out of his previous job because of the most appalling crimes (as happened when Mr Wenger signed).
Then when that story has to be stopped because of the threat of legal action, suggest that the bringing in of foreign players is destroying the very nature of English football (while making fun of the players' foreign names.)
Suggesting constantly that Arsenal get more injuries than all the other clubs because of Mr Wenger's training programme when not only was there no evidence to this effect, in fact Arsenal were not getting more injuries than other clubs.
While meanwhile hiding the biggest story of all: why the home/away results have changed when there are no fans in the ground, and now publishing stories suggesting it never happened!
In essence football journalism is there to be created without research or insight and the easiest way to do that is to be destructive exactly as racism, sexism and discrimination are all destructive.
It is also interesting that football journalism refuses to tackle the issue of odd refereeing behaviour in the Premier League (see the link to the Gaslighting series below).
If you want to know the problem with English football, it is primarily what has traditionally been known as yellow journalism.  It presents presents little or no legitimate, researched news while instead using eye-catching headlines for increased sales.  In football it is now pretty much all we have.
Gaslighting: how refereeing in the Premier League is manipulated, and why the media never speak about it.
(Footnote: the first ever mention of gaslighting in connection with football appeared in the media – six weeks after the launch of the above series on Untold)