By Tony Attwood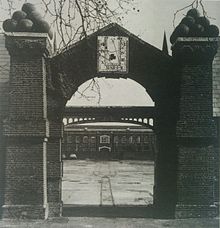 The media are getting very excited about the idea of clubs pulling out of social media, not least because social media takes attention away from the lies that the media publish about clubs on a daily basis.
So they have introduced the notion that Arsenal need six new players.  Football Whispers has done the "6 Players Arsenal Could Sign To Perfect The 3-4-2-1" while last December the Express ran "Arsenal transfer news: Six players who need to be sold".
Of course this is not new, as far back as 2011 the Bleacher Report was running "Most Arsenal supporters agree: the squad is in dire need of reinforcements."  Not "need of reinforcements" but "dire need".
In 2017 the Daily Cannon said, "Redknapp thinks Arsenal need "six or seven" new players" as if Redknapp's views were of any consequence while in 2019, "442" ran the headline "6 players Arsenal could realistically sign to improve them."  And these are just a sample of thousands of such headlines.
Various simple examples show us how dangerous this endless campaign by the media is.  First, there was a piece in the Daily Mirror recently which suggested that Arsenal's defence need replacing almost in totality.  Yet we have the fifth best defence in the league, and we are only four goals worse off than Chelsea, the team with the second best defence in the league.
And then there was last night's performance.  Excellent play and a great result surely in everyone's opinion (unless you are a journalist since it undermines the key aspect of Arsenal reporting: Arsenal need to sign six players).  Arsenal won't buy six of course, because to do so would destabilise the entire team and demotivate the entire squad.  
Although I'm as disappointed as anyone with our slip down the league, the reality is that as I mentioned above, the defence is in good nick compared with the rest of the Premier League and all that we need are a few more goals – and last night showed that we can get them.
Plus it really is only a case of a few more goals.   Ten points would have us in the top four, and although that seems a huge number, the simplest way we could have got these is through turning five draws this season into victories by scoring one more goal in each of them.
So have we had five such games?   Try these…
| | | | | |
| --- | --- | --- | --- | --- |
| Date | Game | Res | Score | Competition |
| 22 Nov 2020 | Leeds United v Arsenal | D | 0-0 | Premier League |
| 16 Dec 2020 | Arsenal v Southampton | D | 1-1 | Premier League |
| 14 Jan 2021 | Arsenal v Crystal Palace | D | 0-0 | Premier League |
| 30 Jan 2021 | Arsenal v Manchester United | D | 0-0 | Premier League |
| 06 Mar 2021 | Burnley v Arsenal | D | 1-1 | Premier League |
Thus the differences have not been that great.  Yes the fact is we did not win, we drew, but that's not the point – the point is improvement for the future.  That improvement means tucking away one extra goal in each of five games, and that absolutely does not need a total clearout and bringing in six new players.
Of course the media won't accept this.  Football.London with its daily vigorous "Arsenal in chaos" stories recently told us that "the defence represents another key area that Arteta wants to bolster this summer."  No, we have the fifth best defence (four goals off the second best club in the league) but the ninth best attack (18 goals off the second placed club).  It's been the attack that is the issue.
Another point the media never get is that having a top goal scorer doesn't guarantee a top four finish.  It can help, but not always,  Look at the list of league positions compared to league goals scored and the top scorer
| | | | | |
| --- | --- | --- | --- | --- |
| Season | Lge Goals scored | Lge pos | Top scorer | Goals scored |
| 2012–13 | 72 | 4 | Theo Walcott | 21 |
| 2013–14 | 68 | 4 | Olivier Giroud | 22 |
| 2014–15 | 71 | 3 | Alexis Sánchez | 25 |
| 2015–16 | 65 | 2 | Olivier Giroud | 24 |
| 2016–17 | 77 | 5 | Alexis Sánchez | 30 |
| 2017–18 | 74 | 6 | Alexandre Lacazette | 17 |
| 2018–19 | 73 | 5 | Pierre-Emerick Aubameyang | 31 |
| 2019–20 | 56 | 8 | Pierre-Emerick Aubameyang | 29 |
It is not having a player who knocks in 30 goals a season that lifts us up the league, nor how many goals we score!   I know that seems odd, but just look at the table.   Our top scoring season of late was 2016/17 when we got 77 goals and came 5th.   In 2018 we had our second top scoring season of this period and came sixth.   The number of goals scored is not key.
Nor is the number of goals scored by the top scorer.  In 2017 Alexis got 30 and we came 5th, in 2019 Aubameyang scored 31 and we came 5th.
This whole fantasy of the media is created either because the commentators are total idiots who know nothing of the game at all, or because they are deliberately seeking to undermine Arsenal with childish makebelieve.  There is no other explanation.
What is needed is a solid defence (which we have and which is improving all the time – as I said, only just a few goals away from being the second best defence in the league) and an attack that knocks in 70 goals a season – which we have not got.
This season we are on track to score 53 goals in the League – the lowest since 1995.   That does NOT mean we need a 30 goal a season man, it means we need goals coming in from all quarters.  It means having a number of consistent scorers across the team and a solid defence which enables us to sneak the 2-1 win from a game that is drifting to a 1-1 draw.
Attempts by the media to create a demand for wholesale change in the team need to be resisted.  The defence as I have argued over and over again does not need massive change, and the media demand.  All we need is goals coming from a wider range of players.  And that is what last night revealed.  And that is why we should celebrate last night twice – once for getting through, and once for showing we are solving the real problem, not the media's fantasy problem.
The picture top left is Dial Square, the factory from whose workforce the first Arsenal team was selected.
The Arsenal video collection: free