By Tony Attwood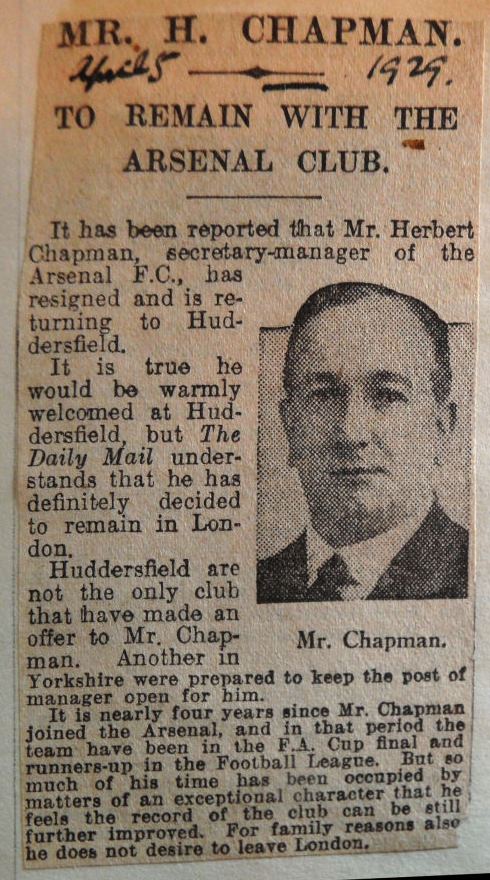 According to journalists, broadcasters and bloggers, everything has to be simple in football.  We need a new defence (actually we don't).  Nothing is wrong with refereeing (there is now huge evidence to the contrary).  Changing the manager helps (mostly it doesn't – the average tenure of a PL manager is 2 years, 8 weeks and 3 days.
But the media successfully encourages fans, in a moment of crisis, to blame the manager, certain players, and the owners.  And always this is done with some utterly weird and underlying strange notion that these journalists, who have rarely worked successfully in club management, and who write in the most simplistic manner about football, can tell the club exactly what to do.    So fans do as they are told, and blame managers – and sometimes owners.   But the two most successful owners (at Chelsea and Man C) are more than just rich guys with a bit of a dodgy background. 
Which raises a moral question – would you set aside all thoughts of morality, and have a human rights denier running Arsenal, if that meant we'd win things?  
After that blame can trickle down.  Arsenal Supporters Trust blamed the club's directors for moving money from the transfer funds into the directors personal accounts.  And so it goes, blame the board, blame the manager, blame individual players… that is what the media encourages us to do each day, and many football fans are compliant.  Keep it simple; blame someone close by.
Yet it makes no sense.  It is like me changing the furniture in my office because the book I'm writing is lacking a bit of something.  That's not how it works.
But this is what the media has been so successful in doing – getting our attention away from the complex and instead focusing on the simplistic and often irrelevant.
And to illustrate this let me give you an example that might surprise you – Newcastle United and Mike Ashley.
Mike Ashley had a deal to sell his club to Saudi Arabia just as Manchester City was sold to a man centrally involved in running one of the most repressive states in the world.  Ashley was told he couldn't because Saudi Arabia breaks copyright law.   The United Arab Emirates partially run by the owner of Man City rejects every notion of human rights that is central to our culture but that is not mentioned.  Instead upholding copyright law is now more important.  And I write this as a guy all of whose money is made because of copyright law.  Even I don't think copyright law is above human rights.
As a response to Newcastle United's deal the UK tax office (HMRC) started to take Newcastle's finances apart.  Mike Ashley claimed "dark forces" were at work.  Oh how we sniggered!
Now having disrupted Newcastle for three years, including removing but not returning thousands of documents HMRC has just said, "we didn't find anything amiss".   They went for players, agents, investigated transfer fees, arrested the club's MD in a dawn raid (he was never charged), removed every laptop and mobile phone they could find in the ground.  And found nothing amiss.  But the Newcastle deal with Saudi Arabia was rejected on copyright grounds.
Ashley is now suing the Premier League over the Saudi affair and has launched an anti-competition law action to get damages claiming that the League blocked the take over in a discriminatory way possibly at the demand of "certain of the Premier League member clubs in a manner that was detrimental to competition and consumers."
So ask yourself, why is the fact that the League being sued in that way not the central headline news?  It is the claim that the management of football in England is corrupt – and we don't talk about it.
Or if you don't like that story, ask why the story keeps going round that the home/away bias has not changed this season when it fact it takes only three minutes to tot up the columns and see it has.   (The reason the authorities don't like the analysis undertaken by part of  London University which has been referred to here so many times is that the key data that shows there is something seriously wrong with refereeing in the Premier League.  See links at the end).
As fans we are endlessly encouraged to see football as simple.  Get rid of the defence, sack player X, change the manager, don't play out from the back, get rid of Xhaka (when the stats show beyond doubt that he has the best stats of any player in the team).  
But why is that happening?
In his first four seasons at Arsenal Herbert Chapman won nothing.  Arsenal came 2nd, 11th, 10th, and 9th in that order.  He then handed in his resignation.  The board turned him down.  The following season the club did even worse and came 14th, but Arsenal won the FA Cup.  The board told him to get on with it.  The next season was the start of a run of five league titles and two FA Cups in nine years.  Thank goodness we didn't let Chapman go.
Yes we can keep changing managers and buying new players, but all the stats show that approach doesn't normally work – which is why most managers only last a couple of years. 
No,  take a look at Newcastle, and then tell me that football is all open and above board.  Or tell me why copyright infringement is a mortal crime while enslavement and abolition of human rights isn't?  No football is bent to suit the whims of politicians and the rich who with the support of lazy journalists tell us that one change (sack the manager, get rid of Xhaka, remove the defence, have a fan in boardroom or whatever) will solve are problems.   It's a lie.
Football in England is rotten to the core (just go through this site looking at our reports on the misdemeanours of the FA).  The way around this is clever, original thinking.  It's not just the right manager, it's the right team working with him, and a board that we can support, that can hold its nerve in the light of some appalling corrupt practices going on. 
Here's a final thought.  In August 2000 Arsenal played Sunderland.  It was suggested that after the game Mr Wenger had indulged in violent and threatening behaviour against  Mr Taylor, the fourth official.  Knowing it was fabrication, Mr Wenger didn't take witnesses to the hearing and just gave his own testimony.  He was given a 12 match ban, and oh how the press loved it.   But Mr Wenger, appealed on 2 February 2001, and the charge was withdrawn.  What was PGMO up to in that first hearing?  You can read more on that here.
Dark forces at work in football?  Don't snigger; just consider some of the evidence.  For Arsenal to fight them we need a strong solid team of directors and club management who know what they are up against.  A team who will ignore the media's simplistic answers, just as we should.
It's not changing the team and the manager.  It's doing what Mr Wenger and Mike Ashley have done in their different ways.  We need people who see what's going on, and can work out a plan to fight it or at least work around it.  It's also what Jack Humble and his fellow working men did when Arsenal first went pro and then joined the league in 1893.  It's what Henry Norris did when he paid off all Arsenal's debts in 1910 and set up the new club which he then moved to Islington.  It's what Herbert Chapman did as he evolved a totally new style of football which took him five years to get right.  It's what Arsene Wenger did when it picked the best players from Europe and brought them in to play with a centre forward who spent his time on the left wing.
We don't need the simple solution the media propagate.  We need a radical plan that recognises the corruption all around us, and finds a way to beat it, both in terms of management and football.
Part 2 of this article is to be found at The simple solution to resolving Arsenal's current difficulties.
The proof that something is seriously wrong with football refereeing and reporting