By Tony Attwood
The Daily Mirror is running the headline
Mikel Arteta's explosive rant explained as he insists 'nothing is broken' at Arsenal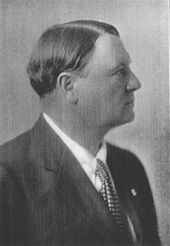 Below is a 52 second video in which Arteta answers in a straightforward and moderate tone the question "What is your response to those who are doubting you this season?"
The reply lasts about 45 seconds, is delivered in a moderate tone without any accusation, and which calmly and clearly answers the question.
So the point is if this is a rant, then most certainly so is most of what the Daily Mirror football reporting on Arsenal.  Indeed more so, because their football commentaries, although written in a language suitable to be read by a six year old who has just missed a year's schooling because of corona virus, are much more emotional than Mr Arteta's reply.
Now a rant is defined normally as "speaking or shouting at length in an angry, impassioned way."  Nothing whatsoever in the video clip (which you can see here unless the Mirror take it down because it does make them look like a bonkers group of semi-skimmed unripe turnips) is shouting, speaking at length, angry or impassioned.
Indeed if someone wanted to make a complaint about Arteta it could be that he is not impassioned at all.  He answers in a straightforward calm and simple way – simple of course because he is talking to a Daily Mirror reporter working with a sub-editor who clearly doesn't do dictionary definitions.
One of points made in the Mirror article was "When asked if the win showed that everything wasn't broken at Arsenal, Arteta responded: 'Nothing is broken. Inside, nothing is broken. I don't know how they'll try from the outside, but inside no'."
And that is a fair point, because what is broken is the media which endlessly wishes to put Arsenal in a bad light.  The club beat Chelsea, which is a good result in a difficult season, and the response of the Mirror is "Mikel Arteta's explosive rant explained as he insists 'nothing is broken' at Arsenal"
It is not explosive, it is calm.  It is not a rant, it lasts about 40 seconds and does not repeat itself and there is no shouting.
So why is the Mirror doing this?
Because they seem to have the absolute mandate to attack and undermine Arsenal at every turn.   And we have to admit, that they are quite good at doing this.
Worse, they have allies.  The two supporters groups who each proclaim themselves to be the largest supporters groups at Arsenal – the Black Scarf Movement and the Arsenal Supporters' Trust, are both vigorously and determindly opposing the board that runs the club.   
Black Scarf which earlier raised its profile through numerous mentions on Arsenal Fans TV now seems to have pulled back, but vigorous opposition to the board and the owners has been taken up by the eternally negative Arsenal Supporters Trust who in the past have gone so far as to disrupt the one pre-season fans event that the club used to run for supporters.  The club's response has been to announce there will be no more such events.  Hence the people who suffer for their outrages are us regular fans who don't protest.
They have also challenged the probity of directors as with their accountant who suggested that money was being diverted from the club's transfer fund into the private accounts of directors.
It seems that however they are supportive of the notion of a fans' representative on the board of Arsenal FC, and this of course would then be very interesting, since if they were given a seat (which I am guessing would be their demand) they would be using it to demand that the owner of the club and chairman of the board resign.  I'm not sure how productive board meetings would be.
So the question is: is having Arsenal Supporters Trust engaging with the board at Arsenal any more helpful than having the bonkers correspondents of the Daily Mirror engaging with the board?
My answer would be no, and I do get the feeling that Arsenal Supporters Trust is trying to use the aftermath of the SuperLeague affair to spread the word about their views.
And what either Black Scarf or Arsenal Supporters Trust were to become the representative of fans within Arsenal FC at board level?  I suspect it would be like a meeting between Robert Griffiths (the General Secretary of the Communist Party of GB) and Boris Johnson.  Their viewpoints would be so far apart that no communication would be possible.  One side would be demanding the departure of the owners, and the other side saying the owners have no intention of leaving.
If you've been reading Untold or the Arsenal History Society blog for a while, you might recall I had a set of discussions with Ivan Gazidis when he was Chief Executive of Arsenal.  I set out a modest proposal for the building of statues around the stadium, not just to represent the club's history, but also to have a place where people would wait to meet friends – and keep down the size of the crowds that gathered around the entrances.  So instead of saying "I'll meet you at Entrance D" they would say, "I'll meet you at Tony Adams".
He took up the idea and the statues were indeed built.  Now that may not seem like much to achieve, but it was an activity that came about out of co-operation rather than confrontation.
I'm not sure that accusations against an organisation that has all the power, actually works, and it is an interesting policy for the Supporters Trust to follow.  It will be an interesting story to follow.