By Tony Attwood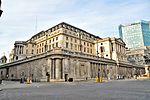 These are, to say the least, strange times in football.  ZZ has just resigned as Real Madrid manager, which is quite a turn up – true he didn't win them the title this season, but he did last season, and his contract still has time to run.  Something about finances maybe?
And Antonio Conte has left Inter Milan, having just won the league for them – their first in 11 years or so.   The reason there is clear – they appear to be selling about £75m worth of players to help pay the interest on their debts.
Plus the three clubs left in the Super League are suing Uefa.  Their case has gone to the European Court of Justice, and their argument is that Uefa should not be pursuing action against the three clubs while the court case against Uefa is still pending.  Why are they still following the SuperLeague vision?   Something to do with debts I think.
And the Chinese Super League champions Jiangsu FC have announced they are ceasing operations with immediate effect – just three months after they won the league for the first time.   They are owned by Suning, a retail giant, who by chance also have a majority shareholding stake Inter Milan.  Jiangsu lost their sponsor.
Thus when one recalls that the last season for which full figures are available show that Championship clubs in England lost well over half a billion pounds between them, we might think one or two things are amiss here too.
Many clubs have debts – mostly to other clubs, because of the way transfers are paid for over a number of years.  Now many of these debts are covered by owners, as in the case of Roman Abramovich and that by and large gets around the finance regulations in the Premier League.  Anyway, one might not think that matters too much because interest rates are at an all time low, it does matter if loans at the low rates are no longer available.  Or Mr A is not available.  Chelsea as a result owe about £1.3 billion to Abramovich's company Fordstam Limited.
Now the people who complain about the Kroenkes are in effect often complaining about them not doing the same thing.  I know the AST have gone further and said the owners are taking money out of  the club, but they provided no evidence for this, and its an allegation that sits there just waiting for the owners to sue.  Lucklily for AST the owner's have chosen not to sue.
Other clubs have dug different pits for themselves to fall into, and we reported how last year Wolverhampton borrowed against the next TV payout, in order to settle some debts – only to find that the coronavirus came along a little later, and disrupted the tightrope.
So let's see how this works in practice.   Burnley after 139 years of being owned by Lancastrians was sold to a group of American bankers who then mortgaged Turf Moor to an American private investment firm MSD Capital at a rate of interest reported to be about 15%.  MSD is owned by… well you can guess.
This is the same sort of deal as Southampton, Derby and Sunderland have done.  Southampton's accounts show them paying MSD 9.14% interest on the loan of around £80m they took out last year and which – as things stand – they have no chance of paying back ever, unless they sell their ground.
In short, if you have a load of money, buy a football club, make the club sell its prime asset to another of your companies, and then loan the club more to pay the debt to your other company at a rate of interest 1500% above what you could get in a normal bank.  Clever isn't it!
Of course I don't have proof that this is what has happened to any club; I merely speculate based on the information available, but I am quite sure nothing illegal is happening.
But I do think debts are not always quite what they seem.  Capitalism after all is based on borrowing, and the issue arises when the debt is so great you can't borrow any more and you can't even afford the interest.  Then you sell the ground for housing.
Interest rates will rise eventually and some clubs will fail because they can't pay the interest on their borrowings; that's a given.  But if, in failing, these clubs default on the money they owe other clubs, then the pyramid begins to wobble.   
Here are some debt figures from the Premier League.   The debts of the Championship clubs are even more frightening, not because of their size, but because of the problem of paying the money back for those clubs that don't get promoted…
It's that old thing about the pack of cards.  All of which makes the Kroenke ownership of Arsenal look quite a good deal at least compared to some clubs.
| | | |
| --- | --- | --- |
| Position | Club | Net Debt |
| 1 | Chelsea | £1.3 billion |
| 2 | Tottenham Hotspur | £534 million |
| 3 | Newcastle United | £384 million |
| 4 | Brighton and Hove Albion | £279 million |
| 5 | Manchester United | £204 million |
| 6 | Liverpool | £157 million |
| 7 | Wolverhampton Wanderers | £103 million |
| 8 | Watford | £97 million |
| 9 | Bournemouth | £90 million |
| 10 | Leicester City | £80 million |
Arsenal do have factors that could stop their return to trophy winning, as  the articles below show, but debts are not one of them.  (Oh and Man C have no debt… I am sure you understand how and why).
The pic at the top is the Bank of England.
The four dangers that could stop Arsenal's return to greatness