By Tony Attwood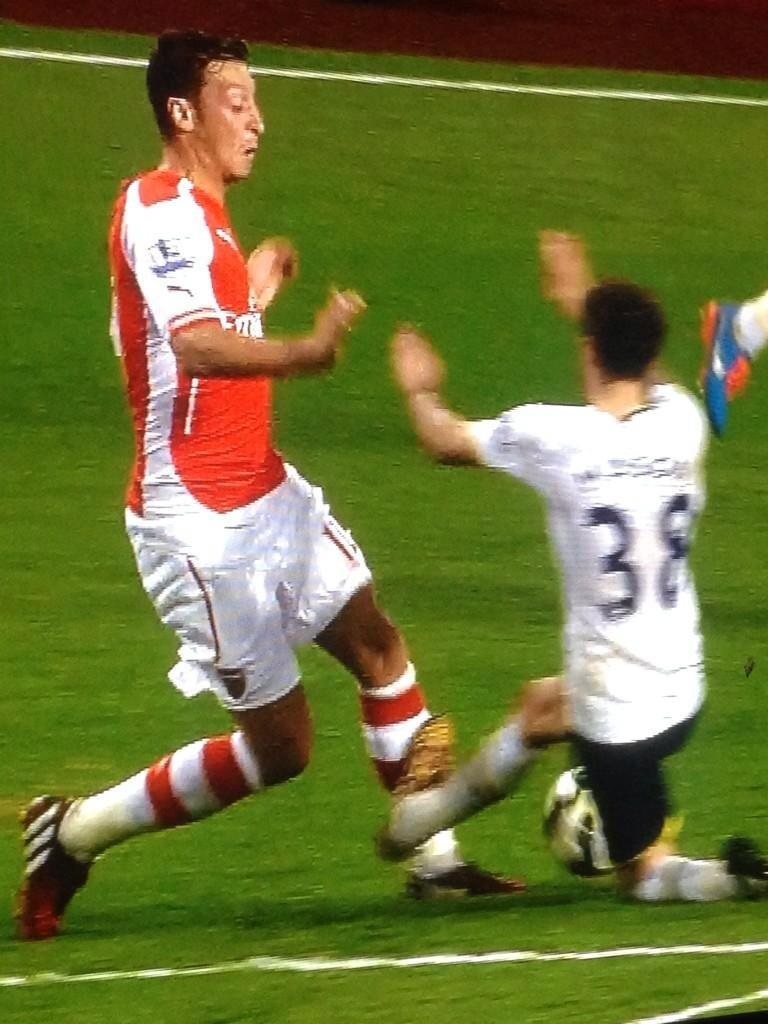 If you ever see a film of Mr Arteta while at Manchester City you'll see him sitting still, rarely reacting to the play but instead making notes.
Of course I have never had access to those notes, but I think that by looking at the past four seasons we can work out what they related to: it was tackles, fouls and yellow cards.
The tackle was always seen as a traditional part of the English game but has rarely been so dominant elsewhere.   As such when Guardiola arrived at Manchester City it was the tackle that he started to reduce – and for one simple reason.  Tackles lead to yellow cards.  And of course a yellow means a player plays with extra caution for the rest of the game, while opposition players do everything they can to get the player carded again.
And so Manchester City, in the Guardiola years, developed the idea that it was possible to play the English game in a more un-English way, by tackling less.
To show how this happened, before Guardiola arrived in 2016 Manchester City' tackling looked like this….
In 2013/14 Manchester City committed 756 tackles

In 2014/15 Manchester City committed 751 tackles

In 2015/16 Manchester City committed 729 tackles
In 2016/17 Guardiola arrived and that season saw the first big jump downwards as Manchester City committed just 643 tackles – 86 fewer through the season.  And interestingly it was Arteta's first season as assistant coach.   Was it Arteta's idea, or Guardiolas?
Whoever took the lead on this the results were amazing…
In 2017/18 Manchester City committed 563 tackles – a further decline of 80 tackles
In 2018/19 Manchester City committed 518 tackles – a further drop of 45, and this is considered to be getting close to the base line.   In 2019/20 Manchester City committed 514 tackles, virtually the same, although they have still managed to squeeze tackles down further and last season they were down to 498.  A drop of around 40% from 2013/14.
Arsenal's tackling has taken a similar decline.  It was at 623 in 2017/18 and 609 in 2018/19.   Arteta joined Arsenal as manager part way through 2019/20 and the numbers edged down again to 584, but the huge drop came this last season to go below even Manchester City's number to 456 tackles.  Man City clocked in 498.
What's more the yellow card numbers were also almost identical – 46 for Arsenal and 47 for Manchester City.  A major reduction for Arsenal.
Now this should not be thought of as a general trend, as over the past three seasons, Leicester City have tried a reverse tactic.   The were running at 676 tackles in 2018/19 but took this right up to 742 in 2019/20.   Yet very curiously the number of yellow cards they got dropped from 57 in 2018/19 to 41 in 2019/20.  Their figures changed only after we published our analysis, but I am sure there was no link.  
As it was, while Arsenal were committing 6.79 fouls to get a yellow, and much more cautious Manchester City were committing 8.57 tackles to get a yellow, Leicester were getting away with 18.09 tackles before they got a yellow card.   Although not any more.
Of course Mr Arteta was fully aware of what Manchester City were doing, and Leicester's extraordinary reverse approach – which went so savagely wrong in the latter part of 2019/20.
As a direct result Mr Arteta made a series of tactical changes on joining Arsenal as manager.  These did take a while to get sorted out, and the major part of the change was not implemented until the summer break in 2020.  However it took a while for the players to get used to the reducing tackling approach and this was a major factor in Arsenal's poor approach to the first third of the season.
But it did work, and across the season Arsenal's tackles to fouls ratio went up to 9.70 this season – approaching the 10.92 that Mr Wenger (who himself was only too aware of what referees could do if given half a chance) achieved in his last season.    
Meanwhile Arsenal's yellow card rate dropped from the awful 86 cards in 2019/20 down to 47.  Not only an amazing drop but actually below the level at the end of the Wenger era (where there were 57 yellows in his last season).
Even more extraordinarily, this new Arsenal low of 47 yellows was just one more than Manchester City, whereas in the previous couple of seasons Arsenal had been picking up 26 and 28 more yellow cards than Man C.
These are the tactical changes and their results which transformed Arsenal in the last two thirds of last season – changes that the journalists and bloggers by and large will not accept, but changes, nevertheless which made Arsenal the second best team in the last two thirds of last season.
Could Arsenal adopt Leicester's tactics and follow them up the table?
Leicester's strange tackle / foul / yellow figures change as they slip down the league