By Sir Hardly Anyone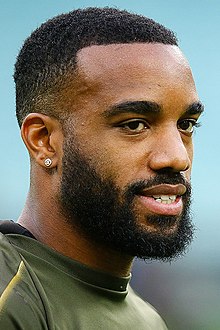 If there is something that bedevils professional football in England and reduces the sport to the level of a total laughing stock it is the fake transfer.  If there is another thing it is the newspapers with totally misleading analyses and statistics.
And so praise to the Athletic that has decided to take a different approach, investigating what "it is like to be embroiled in the modern-day 'transfer saga', one of those protracted deals that hogs the headlines as it edges painfully and publicly towards a conclusion."
They cite transfers that actually happened such as Jack Grealish going to Manchester City, Eden Hazard leaving Chelsea in 2019, and Cesc Fabregas returning to Barcelona – and now bring up Harry Kane's summer holiday.
Just how huge the invention of these stories is can be seen through the recent article "What happened to the 134 players said to be coming to Arsenal last summer" where we found that 55 of the senior players tipped to be coming our way last summer, did actually transfer, but moved to a club other than Arsenal, while the majority (69) stayed at the club they were at in the first place.
Given this, it becomes clear that far from being a revelation, the Athletic article is more akin to a clever hoax.   It asks, "how does it feel to be in the eye of the storm, either provoking a move or being harassed by buying and selling club alike?" which is a viable question when there is a transfer happening, and brings the valid response, "'Like public enemy No 1'," … from one leading representative, speaking on condition of anonymity.
But that only represents the situation when there is a transfer and it is happening.  Yet the subsequent comment,  "You can have the selling club badmouthing you to your face or dropping poison in the media, meaning the fans accuse you of turning the player's head," is primarily relevant in the overwhelming majority of cases (normally around 98%) where either there is no transfer at all, or when there is a transfer, but it is not to the predicted club.
In short, the problem is not primarily the agents, but the media who invent these stories.
And so today, the Mirror today tells us that, "It is understood that Arteta would like to sign another goalkeeper, a full-back, a creative midfielder and a striker."
But what about the money?  A lot of the articles are saying we are having to sell half the squad to fund these transfers.
Now it is true that we have a constraint – the 25 player rules – but (according to the media) the transfers have been funded by, Stan Kroenke's decision to pay off the £120m loan they took out to cope with the pandemic.
Plus as the the Mirror told us in May the decision by Stan Kroenke to pay Arsenal's Super League fines himself, but that is now with the European courts after a Spanish court ruled that such a move was against European Union competition regulations.  Although the Mirror seems to have forgotten that.
However it does seem that now the Mirror doesn't quite believe some of its own reporting about the owner funding the club, and so has come up with ways of Arsenal saving money in order to be able to afford all these new players.   As with, for example, Selling Leno in order to be able to buy… another goalkeeper.
To see just how they mislead us, take this from the current online offering from the Mirror:
"Lacazette has had an inconsistent four-year period at Arsenal but found decent goalscoring form last season with 13 league goals."
OK yes, 13 league goals last season.  But was that finding "decent goalscoring form" compared with recent years?  Let's look.
| | | | | |
| --- | --- | --- | --- | --- |
| Season | Laca League games played | Laca League goals scored | Total league goals scored by AFC | % scored by Lacazette |
| 2017–18 | 32 | 14 | 74 | 19% |
| 2018–19 | 35 | 13 | 73 | 18% |
| 2019–20 | 30 | 10 | 56 | 18% |
| 2020–21 | 31 | 13 | 55 | 24% |
Measure it over the course of four years and Laca had three seasons of scoring 13 or 14 goals, only in one season slipping to 10.  Hardly "inconsistent".  All strikers have slippage seasons, every Thierry Henry (although not until he went to Barcelona).
But when looked at in terms of the percentage of Arsenal goals scored by Lacazette for three seasons he scored 18% or 19% of Arsenal's league goals, before this past season rising by 6%.  Is that inconsistent?   
So is the Mirror saying that a player who one season scores just three goals fewer than the other three seasons, is inconsistent?  Or that a player who suddenly raises his output by increasing the percentage of the club's goals scored, is inconsistent?
Neither analysis justifies the notion that "Lacazette has had an inconsistent four-year period at Arsenal but found decent goalscoring form last season with 13 league goals."  That statement is bonkers, insane, dubious, deliberately misleading, or just plain daft.  Or all of those things.
But then again, this is the Mirror.
The statistical enquiry of 2021 that the media totally ignored
How the media created an alternative story that Arsenal failed in 2020/21, when in fact Arsenal brought about a revolution