By Tony Attwood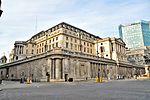 I have regularly argued that football journalists and bloggers base all their ideas on the notion that the only way forward for clubs is to buy new players.
As I have shown, the media likes making this a big story because it costs nothing in terms of research, and when over 95% of the rumours are shown to be false, they either ignore the fact or blame a club like Arsenal for being too slow, for dithering, for not being willing to think big etc.
As a result the big story – the really, really big story, is never told.   And that story is simple: the transfer market is collapsing.
This table reflecting transfer spending shows how much the market has shrunk.
| | | | | | | |
| --- | --- | --- | --- | --- | --- | --- |
| Summer of… | England | France | Spain | Germany | Italy | Total |
| 2021 | £1.37bn | £540.7m | £416.7m | £635.7m | £689.2m | £2.65bn |
| 2020 | £1.47bn | £665.5m | £728.9m | £542.5m | 778.6m | £3.00bn |
| 2019 | £1.83bn | £1.14bn | £1.70bn | £923.3m | £1.38bn | £5.25bn |
| 2018 | £1.46bn | £1.07bn | £1.22bn | £715.2m | £1.15bn | £4.03bn |
In percentages this means that this summer compared with the summer of 2019 the market shrank by 50%.
Now this has all sorts of implications which the media absolutely will not explore because it doesn't fit into their agenda.
First, and most obviously, the value of players is shrinking.   Of course there will be exceptions, and of course players' values change with age, form and injury.  But overall in the last two years transfer spend has gone down by half.
England has escaped the worst of the downturn but even here the transfer spend has gone down by a third. In Spain the spend has dropped by three quarters.
Now clearly the rich clubs have vast incomes from various sources, and so can afford to lose money on players for years on end.  And to all intents and purposes, PSG, Chelsea and Manchester City are not going to be harmed unless the entire market collapses, because a) their sources of money are so vast and b) neither the Premier League or French League seem willing or able to reign them in.
We might at one time have said the same about Barcelona, but as we have seen, their finances are now shot to pieces.
But what about Real Madrid?  They are helped because in 2019/2020, they earned approximately £295m from sponsorship and merchandising, over double what they were earning at the start of the decade.
Which actually seems fairly sound, and maybe they should be put in the safe list with PSG, Chelsea and Man City.   But the rest…
We know that Barcelona has already collapsed financially…. and that means that any club that has sold a player to Barce in the past four years is going to be wondering if the next instalment will be paid.
And now that scenario is being replicated across Europe, because most players are paid for over four years.  Which means that this year clubs are going to be paying money for players who are now not worth a fraction of what they have to pay.  The amount owed stays the same, the amount the player is now worth is massively reduced.  So the option of selling the player to pay off the debt, is diminished.
So let's say Arsenal have a player aged 25 who was bought for £25m.  All being well they might expect his value to increase twice in the coming two or three years.  Once because he becomes a better player, and once because all players are going up in value.
Except now, player values are dropping by between 16% and 25% a year generally.  And that is in addition to any decline because the player is getting older, has been injured, is deemed to be in decline etc.
So clubs need to cut their costs because they are earning less from player sales.  In response they try to sell more players, which swamps the market and which reduces player values ever more.
So second, clubs are still paying instalments of the original price.  In fact it is very likely that a third or fourth instalment on many players will itself cost more than the money the player can bring in if sold.   The market becomes swamped with players who must be sold to balance the books… and prices go down further.
In the end clubs can't pay, and so default in a payment to another club that was going to use the money to pay an instalment on one of their own players.  The banks start calling in the loans.
And third, some very risky deals were done even before this crisis occurred.
Initially, we noticed club after club borrowing money which was guaranteed by the following season's expected TV income.
Our subsequent article "It is not the virus that is shaking football" set out some of the problems already piling up.  Burnley sold to a group of American bankers who then mortgaged Turf Moor to an American private investment firm at 15% annual interest.  Southampton's accounts show them paying 9.14% interest on the loan of around £80m they took out last year and which – as things stand – they have no chance of paying back ever, unless they sell their ground.
And those deals were done before this summer's transfer window revealed just how much player values are collapsing.
It is all a bit like property booms.  People buy a house they can't afford in the thought that in three years time it is going to worth twice as much.  If it is, they sell, and make a lovely profit and then buy a smaller house.  However if prices go down…
Of course everyone is in denial.   And those journalists aren't writing about it.  So maybe it's just me making it up.
Arsenal's financial woes and the media's call for more spending.
Arsenal's finances are really in a mess
Football finances: the numbers are not making sense
The finances of the top clubs are weird and not wholly making sense.