By Bulldog Drummond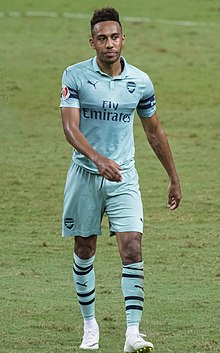 In previous articles we have covered Home and away form and injuries and the explored the approach of each club to this season.    There's a piece on the danger Arsenal must be aware of in this game, and of course with our regular interest in the tackle, foul, yellow situation, Expect a foul to be given against Arsenal before Norwich kick off this weekend.
But now, the day is here and as you may know, Untold Arsenal is run from Northamptonshire, in the English East Midlands, which means that each home game involves a journey of around 86 miles each way either by car or train.  But its been like this for so long we hardly notice and actually look forward to the trip as a chance to catch up and chat about life, the universe and Arsenal.  And referees.  And indeed a saturday 3pm kick off which is now such a rarity it has become to be commented upon and savoured as a memory of the olden days.
I don't think I've actually seen a bonkers journalist say that this is a real six pointer, but we can imagine what the media outcry will be if we were to lose or indeed even draw.
The fact that the calls for the manager's head have already happened can only be made shows how uni-directional and limited football discussion has become in many quarters.  Indeed it is doubtful if a new manager would understand or be able to continue the work Mr Arteta has been doing in his complete re-arrangement of the club's approach to referees, and the consequence of a club built around a younger team.
As for this game, you might expect a total historic dominance over Norwich, but no, we have won 29, drawn 20 and lost 11, but we haven't lost in the last eight meetings, (6 wins, 2 draws).
I don't think the official 25 man squad for the league has been registered yet (if it has, sorry, I must have drifted off) but here is the list we've got thus far…
Goal: Bernd Leno, Aaron Ramsdale (HG). (2 players, 1 home grown)
Defence: Pablo Mari, Takehiro Tomiyasu, Rob Holding (HG), Cedric Soares, Gabriel, Ben White (HG), Calum Chambers (HG), Kieran Tierney, Sead Kolasinac.  (9 players 3 home grown)
Midfielders: Thomas Partey, Granit Xhaka, Ainsley Maitland-Niles (HG), Albert Sambi Lokonga, Mohamed Elneny, Martin Odegaard. (6 players 1 home grown)
Forwards: Pierre-Emerick Aubameyang, Alexandre Lacazette, Eddie Nketiah (HG), Nicolas Pepe (4 players 1 home grown)
That makes 21 players, out of a possible 25 who can be registered of whom six are home grown.  So 15 foreign growners, which is two inside the limit.  Which in turn means that come January if we want a bit of topping up, we can do it without having to kick someone out – and we won't be thinking about where the player was born.
This culling of the squad size is in fact part of the way we've paid for this summer's transfers.
Of course 21 does look a bit on the thin side but we do also have at least six under 21s who we might expect to see playing this season, or at the very least be sitting on the beach from time to time.
Arthur Okonkwo, Nuno Tavers, Bukayo Saka, Folarin Balogun, Emile Smith Rowe, Gabriel Martinelli.  Others may well come through and get their chance.
So that does make a squad of 27.
As for the this game, who will play?
Sports Mole offer us
Leno;
Maitland-Niles, White, Gabriel, Tierney;
Partey, Lokonga;
Saka, Odegaard, Pepe;
Aubameyang
SB Nation (the short fuse) take a slightly different approach
Ramsdale;
Tomiyasu, White, Gabriel, Tierney;
Partey, Lokonga;
Pepe, Odegaard, Saka;
Lacazette
The Evening Standard now calls their predicted line up a "likely XI"
Leno;
Chambers, White, Gabriel, Tierney;
Partey, Lokonga;
Pepe, Odegaard, Saka;
Aubameyang.
The Express follows suit, so I think that must be more or less the opinion of those who do predict the team.  The Guardian however does have a variation at full back.
Leno;
Soares, White, Gabriel, Tierney;
Partey, Lokonga;
Pepe, Odegaard, Saka;
Aubameyang.
And here is a thought: However, we are unbeaten in 30 Premier League home matches against promoted opposition, winning 25 and drawing five and Aubameyang has got four in his last two games against Norwich.
And a jolly one to end with, from the BBC's preview…
"Norwich have lost 41 of the past 42 Premier League games in which they conceding the opening goal, including each of the last 28".
So, I suppose as the old saying goes, "Prepare for the worst, hope for the best".   Actually I've no idea what we will write if Arsenal were to lose, but I am sure we'll think of something, although I very much doubt we will have to.
If you have been, thanks for reading.