By Bulldog Drummond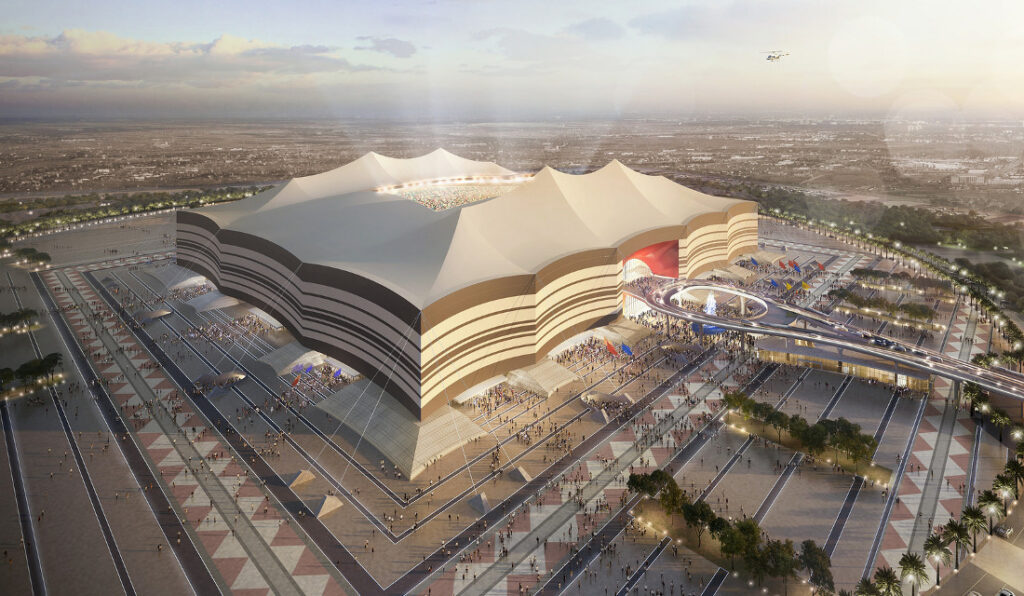 On November 12 we ran a couple of stories about Qatar and the way the state is treating the migrant workers who have worked on the World Cup stadia and outbuildings, and on the way it is trying to suppress such stories.  You might remember
Small publication threatened by Qatar World Cup Committee over slavery allegations
 No one was very interested in our pieces – the repression of minorities by the profoundly anti-democratic state of Qatar is nothing new.   I wondered if maybe a newspaper or two might pick up on something from the articles and do their own bit of research but no, nothing much happened.
However finally today the Guardian has indeed picked up on the idea and is running 
Norwegian journalists reporting on World Cup workers arrested in Qatar
which is rather nice because if you read our earlier pieces you will know that the focus was on Norwegian journalists.  It's twelve days later, but that's not really the point, because the coverage the Guardian can give to the story is much more than anything we can arrange. 
And as ever is the case where one newspaper (or newspaper turned website), treads, so another will go, for the Independent now has "Norway journalists arrested while working in World Cup host Qatar"   The essence of their story is "Two journalists from Norwegian state television were arrested and held for over 30 hours in Qatar while reporting on the World Cup, the network NRK said on Wednesday."
Of course there is nothing new in this.  Back in May 2015 the BBC ran the headline ,"Arrested for reporting on Qatar's World Cup labourers".  And the fact that the same headline has occurred again six years later shows that the notion that we should engage with Qatar because that might bring some influence to bear on the appalling, sexist, homophobic, racist dictatorship is nonsense.
The BBC story from 2015 is particularly interesting, and might serve as a warning to the media who are forever excusing Qatar and saying that the world cup is a chance for them to move away from the current morality, for the article says,
"We were invited to Qatar by the prime minister's office to see new flagship accommodation for low-paid migrant workers in early May – but while gathering additional material for our report, we ended up being thrown into prison for doing our jobs.
"Our arrest was dramatic.
"We were on a quiet stretch of road in the capital, Doha, on our way to film a group of workers from Nepal.
"The working and housing conditions of migrant workers constructing new buildings in Qatar ahead of the World Cup have been heavily criticised and we wanted to see them for ourselves.
"Suddenly, eight white cars surrounded our vehicle and directed us on to a side road at speed.
"A dozen security officers frisked us in the street, shouting at us when we tried to talk. They took away our equipment and hard drives and drove us to their headquarters.
"Later, in the city's main police station, the cameraman, translator, driver and I were interrogated separately by intelligence officers. The questioning was hostile.
"We were never accused of anything directly, instead they asked over and over what we had done and who we had met."
Of course it is possible that the intelligence officers might have been upgraded to a higher level of intelligence by now, and so they may have learned that arresting journalists without charge is not going to be a very clever ploy during the world cup.
That is possible, but even so the events from six years ago, and from this week, are very similar.  All of which shows that nothing has been learned.
Obviously people can choose to go to the world cup if they wish, and players can choose to give their support to the world cup by playing in the finals; that is their choice.  ITV and BBC in England can choose to show matches on TV, that is their choice too.
But everyone who in some way supports the world cup in Qatar (for example by watching a match on TV) also supports what the state is and what it does.
25 minutes for half time? That's what the international board are wanting