By Tony Attwood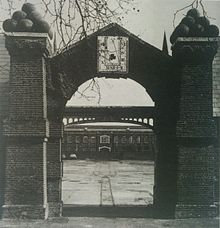 I guess it is time to put the transfer window to bed (even though some of the media want to keep it running, as with stories such as Four free agent bargains Arsenal can still sign after transfer deadline day disappointment which has just emerged from the Express.   Not to mention Club chief thinks Arsenal & Man Utd target already has transfer agreement in place for next season which CaughtOffside are running this afternoon.
But I thought I'd wrap it all up with a mention of a little piece (well actually a piece of over 1000 words), which opens with the memorable line, "It's reassuring to see Spurs floundering in the morass of the transfer market, even if we're being sucked down with them."
This focuses on "an extremely morose, middle-aged Conte"  telling reporters that they offered exactly what was asked for Luis Díaz but the player didn't want to come to Oh So Very New White Hart Lane.
And why was that?   Maybe it was because of Daniel Levy who is not everyone's idea of a nice man to work for (although of course, I have no personal experience).  Just as maybe players don't want to come to Arsenal because of what the media and the Anti-Arsenal Arsenal say of the team and the club.
The story is based around the fact that "Manchester City were prepared to offer Riyad Mahrez, Gabriel Jesus, Raheem Sterling and Bernardo Silva in exchange for Harry Kane. In the six months since publication, three of the four City players rumoured to be part of the job lot the club was prepared to sacrifice have scored more top-flight goals than the striker Tottenham fought so hard to keep in the summer."
And yes we can all have a jolly laugh at that, but then we also know that fortune telling is not a science.
But then again, tucked away in the article comes the admission I don't remember seeing in any Guardian piece about Arsenal.
"Of course it behoves us to note there is no guarantee that the reported details of this potential summer mega-swap deal were even remotely true…"