By Tony Attwood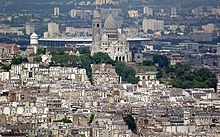 You will undoubtedly recall that the Heysel Stadium Disaster in 1985 involved Liverpool fans at a match in Europe, and what happened subsequently was to a degree a result of how the terrible events of that evening played out in the European media over the coming days.
I make that point not to suggest that what happened at Heysel is related in size, form, or origination to the events in Paris at this year's final, but to suggest that it is worth keeping an eye on what the European media is saying, because it could influence what Uefa do.
This is Anfield is presenting the argument that "French authorities have, unsurprisingly, looked to lay the blame on Liverpool fans and claimed "between 30,000 and 40,000" supporters had fake tickets or none whatsoever and that caused the chaos.
"It's a ridiculous claim that can be easily debunked, as that number of people who had to have seen turnstiles process around 5,555 tickets – genuine or fake – per hour."
I'm not quite sure of what that statement means, but it is clear the website doesn't like the French argument.  But meanwhile the authorities in France, whose responses are being reported fully in Europe, but only occasionally in England, are stating that one ticket was reproduced multiple times and sold to Liverpool fans who bought the fake reproduction.
They state that one ticket was presented 760 times at one gate, and another 540 times which obviously greatly increased the congestion.
This is the first time we have had any details of how the process of fake tickets worked – someone bought two tickets, reproduced them using digital equipment, and sold them to the large number of ticketless Liverpool fans.   Which seems possible, given that many of those buying, may well have been drunk.
But also, just as Wembley was not prepared for people without tickets forcing their way into the stadium for the Euro final, so Stade de France was not prepared for people with fake tickets turning up.   Those people with fake tickets were then stuck at the front of the queue trying to get access and not being able to do so, and seemingly then not moving away and accepting that each had been made a fool of by the forgers.
This issue of 1300 people with fake tickets turning up at one gate doesn't take us up to the 35,000 who allegedly tried to get in, but if there were (as the photos from the day seem to show) a lot of people who had turned up in Paris for the match without a ticket, some may well have tried the tactic that worked so successfully at Wembley of simply charging the gate and breaking through.
It is unfortunate that the protestations from This is Anfield don't deal with the issue in more detail, instead of reverting to the "fake news" response.   There may be a lot of fake news circulating but in order to get to the truth, an examination of the details is needed.  It would be good to see a more comprehensive reasoned piece from them about what happened.
Meanwhile, in France, this is turning into a full-blown political issue, with everyone blaming Macron and his new government – not the sort of response that we ever find in England where the media instantly turn on "drunken fans" rather than ever blame Wembley or the FA, or the government that allows the FA to continue running English football is such a disastrous manner.
Interestingly, the French media are currently stating that the 2,700 fans that could not see the game but had a valid ticket will be reimbursed by Uefa.  
However there is another issue that is being reported as fact across Europe and that is that the French authorities wanted to issue electronic tickets to Liverpool fans, but the club refused to accept them and demanded that paper tickets be issued.  So far no one seems to be explaining why, although there is a suggestion this was a question of Liverpool FC not wanting to pay the cost of digital tickets.
There is also another salient point that is being pushed aside somewhat.  On 24 May the Liverpool Echo ran the headline "Liverpool fans warned over ticket scam ahead of Champions League final", just one of a number of English publications to take up that story prior to the match.
Thus about a week before the game Merseyside Police were warning fans to beware of touted tickets which could well be fakes.  Liverpool FC then put out an official statement saying, "Liverpool Football Club has called on social media companies to close more than 50 social media accounts and groups it believes are actively involved in selling, or offering to sell, Champions League final tickets online."
So it is increasingly looking as if it was widely known that there would be a problem.  The only people who seemed to be wholly unaware of any of this was the BT Sprout team covering the match, who didn't seem to have a clue about anything.  And not for the first time.