By Tony Attwod
The Story so Far
Arsenal v Crystal Palace 01 January 2017 – The Match Officials. Expect major errors and bias.
The Palace comes to the Emirates. Arsenal v Fat Sam: the prologue
Arsenal play the Palace. Part the Second
And now the conclusion
As Mr Wenger said, "The level of confidence or the level of urgency always goes a bit up when a new manager comes in, of course. That makes the game more difficult.
"When you look at their squad, it's a talented squad, because they have potential going forward, they are quick on the break and they are very versatile."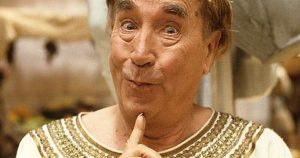 Sam Allardyce said stuff but he had his mouth full at the time and it was rather difficult to understand quite what he was commenting upon, but I suspect it was something to do with adding Spotted Dick to the pre-match press conference.  (Actually I wanted to say something else there, but I have no idea what the national dish of the West Midlands (where Sam was born) actually is.
Anyway back with the game, sometimes new managers can go in and change the whole team ethos and get a bunch of losers to become a bunch of winners, but the reality is the the large one is more akin to an oil tanker when it comes to turning things around.
But we must still be wary.   One factor to remember is that Alexis has scored 75% of his goals away from home this season, and it is time for that factor to even up as well as any bounce back from the arrival of the Large One.
Anyway here's some of the funny stats…
We have won eight of their last 11 Premier League games against Crystal Palace, and lost none.
Palace's only Premier League win against Arsenal came in October 1994 at Highbury.   John Salako scored twice.
Added to all this our current home form is fairly good, winning six and drawing two of the last eight.  And a win today will take us to 40 points.  While all attention is quite rightly on the gap between us and the rebirth of the Russian Empire, the fact is that only once in the last six years have we been at 40 points at this stage.  This is what the technicians call "travelling in the right direction".  (It's a technical term).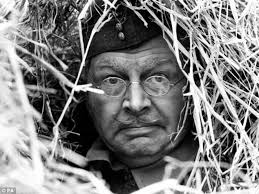 But leaving aside Alexis' propensity to score while a visitor, we might also note that Alexis has been involved in 18 goals this season, what with 12 goals and six assists.
Meanwhile Olivier Giroud has scored five goals in his last three league starts (another reason to start him against a team who in the words the the immortal Corporal Jones (the lovable Clive Dunn) "don't like it up em" and to all this we can add the fact that Mesut Ozil has scored nine and got six assists for Arsenal this season.
As for Palace I thought this was rather a good statistic:
They have lost 22 league matches in 2016, which puts them equal top in the five big leagues of Europea equal with Palermo. However there are mitigating factors: Palace played two fewer league fixtures in 2016 than the Italians.  And because I know you will want to check, here is the Italian league table
Palace have not managed to avoid letting in a goal away from home since Boxing Day 2015 – which takes us to 19 games, and although the larger one has boasted much about his ability to wind Mr Wenger up, the fact is that Big Samuel has not won a Premier League game at Arsenal's ground, be it Highbury or the Ems.   He has managed three draws, and has lost each of the last seven.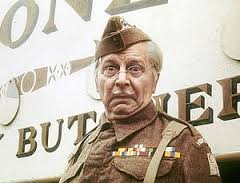 But overall Mr Wenger believes the season had failed to live up to its hype, however.   "The best managers in the world are all in the Premier League and it promised to be an exceptional year but until now it has been disappointing on all levels."
The media were not amused, having invested so much money in the event and immediately set about disparaging the remarks.
Anyway, let's move on to a few stats.   Arsenal take 14.9 shots per game, while Palace concede 13.7 a game.  Palace get 12.7 shots per game while Arsenal manage 14.9, so everything points as might expect to more shots for us and fewer for them.  Which is fairly obvious when you think about it, so I am not sure why I mentioned it.
However their pass success rate is only 75% which is rather low (Leicester are the worst with 70.6%; we are third with 83.8%).   Palace do however get fewer yellow cards than we do (63 to 68 this season), and that suggests (if the ref preview had not already done so) that we will get no favours from the referee.
But where Palace are the worst in the league is possession with 42.7%.   Arsenal are third best with 55.7%.  Palace's problem is that the one way to make success out of a lack of possession is to counter attack, but they are not very good at that either.  Here are their situational stats…
| Type | Goals per Game | Effect |
| --- | --- | --- |
| Open Play | 17 | 59% |
| Set Piece | 9 | 31% |
| Penalty | 2 | 7% |
| Own Goal | 1 | 3% |
| Counter Attack | 0 | 0% |
As I said, not very good at the counter attack.   Arsenal's stats are
| Type | Goals per Game | Effect |
| --- | --- | --- |
| Open Play | 29 | 74% |
| Set Piece | 6 | 15% |
| Penalty | 2 | 5% |
| Counter Attack | 1 | 3% |
| Own Goal | 1 | 3% |
From the mutterings that we have been getting of late it looks like Mustafi is ready to play again so the team could look like this
Cech
Bellerin Mustafi Koscielny Monreal
Coquelin Xhaka
Alexis Ozil Iwobi or the Ox
Groud
On the beach I would take seven from…
Ospina, Jenkinson, Gabriel, Holding, Elneny, Ramsey, Reine-Adélaïde, Pérez
Gabriel could swap with Mustafi if he is not fit, or Mustafi might not play at all which means with Gabriel in the squad it would be the remaining seven on the beach.  But the Ox could also play a part at least on the beach.
Confusing isn't it?
Still, as Mr Jones once said….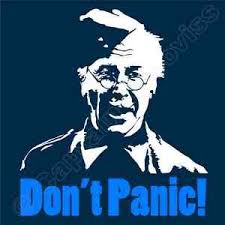 Untold Arsenal: Arsenal v The Palace