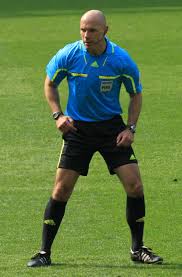 This is part of a major series on refereeing in the Premier League, reflecting Untold's work in analysing exactly what is going on, using both data from academic research and from our own analyses.  Here is the series so far… however each article is by and large readable on its own…
How clubs manipulate referees through their tactics
Proving unconscious bias by referees is rife in the Premier League: penalties
Revealed: How clubs have evolved their "referee handling" tactics with such success
How the impression refs have of certain clubs influences how they are treated
How clubs developed the fourth type of match fixing in the Premier League
The point I have been making in this series is that through the use of the technology used to analyse players' strengths and weaknesses, clubs now also know what each referee's attitudes are all about, and so they play to that knowledge.
Of course, for years, players have learned to adjust their body language to make fouls they commit look innocuous, while doing the reverse for the ones they receive.  What's new is that they now also know how each referee will react to certain situations.
As part of this effort the more savvy clubs work with journalists to push up their image as a clean club, a club that has learned to tackle without fouling etc etc while encouraging journalists to lay off certain topics such as "How come Leicester get so many penalties when other clubs don't?"
By doing all of this clubs can get to the level that says through body language, "What's that ref?  You're giving a yellow to a Liverpool player for a tackle?  Really?"  Or "What do you mean Vardy dived?  Don't you know he is the most fouled player in the League?"
From here the players' body language can develop the image that is required.  As a result they can get far fewer yellow cards per tackle because referees go into a match with the subconscious perception that this team doesn't commit fouls worthy of yellows.
Imagine Team X that has a reputation for playing excellent football and never indulging in nasty tackles.  When the ref spots a member of that team putting in a dodgy tackle he might ignore it, or give a foul, but overall is far less likely to give a yellow card.  And if he does give a yellow, he is unlikely to go on and give out more and more yellows, because, well, everyone "knows" this team is not dirty.
Reputation, in short, no matter how achieved, is everything.  And this is where a compliant media comes in.
If the media collude (whether it be knowingly or unknowingly) in seeing a club as clean, that too will get to the referees.  No ref will be happy at seeing much of the media criticise the ref for penalising a player who the media now also see as clean.
Imagine the headlines after the match if one referee steps "out of line" with all the other referees.  The out of line referee is likely to be removed, at least from refereeing that particular club.  Thus the club wins.
In short the reputation of a team and of individual players, in the eyes of journalists, commentators and ultimately referees is a major factor in how fouls and yellow cards are handed out, and once a club gets a recommendation for being clean, it can get away with much more because referees won't want to be singled out.
And we have only been able to say this is a likely scenario, since the LSE research team showed us all just how referees are influenced by the crowds.  With that established it is easy to see how referees are influenced by players' and clubs' perceived reputation.
That's how it seems to work.  Of course you may disagree, but if so it would be helpful if you could explain not just the curious figures of Leeds and Liverpool given in the last but one article, but other anomalies that pop up when we do the tackles, fouls, yellow cards and penalties analysis.
Here, in case you missed that article are the figures again.  Note the similar number of fouls, but total disparity in yellow cards.
| Club | Tackles | Fouls | Tackles per foul | Yellow cards | Fouls per yellow | Penalties for |
| --- | --- | --- | --- | --- | --- | --- |
| Leicester | 288 | 167 | 1.72 | 35 | 4.77 | 10 |
| Liverpool | 222 | 169 | 1.31 | 16 | 10.56 | 5 |
I was going to finish the series here, but I have a few more interesting examples, and I'd like to keep the series together.  One more piece, and then I'll shut up, but I will create an index for the series in the Page list so we can go back to it, if that is helpful.