By Sir Hardly Anyone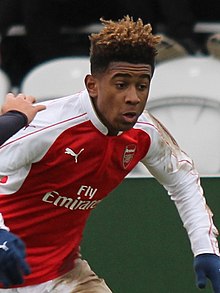 It has been a desperately awful transfer window for the inventors of tittle and tattle not just because they have as ever got it mostly hopelessly wrong, but because much of the time they haven't even got it at all, with the number of rumours being way down on the norm.
It has been almost as if the coronavirus has a beneficial side to it in that aside from being an appalling killer disease it reduces mindless gibberish among writers about transfers.
So here is our usual shutting of the window round up.  Are any of these going to turn out to be true?  We will know by 11pm GMT and will tell you what happened to each of these 12 players (one turns up twice and one is not a transfer tale at all).
1: Reiss Nelson
"Bundesliga Clubs Plot Move For 'Highly-Rated' Arsenal Winger" claims the
Atletico Madrid make Lucas Torreira transfer decision as Shkodran Mustafi denied Liverpool move say Football.London with their 40 Arsenal transfers a day habit.
In short, Torreira is staying at Atletico Madrid and Liverpool don't want Mustafi.  Bit of a non-story in each case therefore.  These journalists eh?  What scallywags!  More of Mustafi anon.
3: Ainsley Maitland Niles
West Brom 'close in' on double transfer as key Ainsley Maitland-Niles update emerges, pronounces
fact they say it is Leicester who wants Ainsley Maitland-Niles.  I wonder whatever happened to his mum.
But "Southampton fans respond to fresh Ainsley Maitland-Niles transfer update amid Leicester links" announces Hampshire Live.  Ainsley to Southampton then is it?  Or Leicester?  Or not?
"Report details why 23-year-old is desperate for Arsenal exit, four clubs interested" says TBR who say that he is worried about a lack of game time damaging his chances of an England call up.
4: Arteta eyeing new deal for 'role model' Luiz following latest showing 
The Irish Independent tells us that this is not a transfer story after all, but that everyone looks up to him.
5. Southend United To Make Transfer Decision On Arsenal Midfielder Olayinka On Deadline Day 
All Nigeria Soccer have this one and for once it is all in the headline.  The Daily Canon has the same story under the headline "Late decision expected for Arsenal youngster move."
6.  Joe Willock
'Exactly what we need': Some fans react as report claims their club want to loan £20k-a-week Arsenal man.  The Boot Room tells us that Newcastle want Joe Willock.  Sports Mole also have that.
7.  Liverpool eyeing late move for Arsenal defender 
This is the Hard Tackle telling us Mustafi is off to Liverpool.  
8.  A desperate attempt: Patrick van Aanholt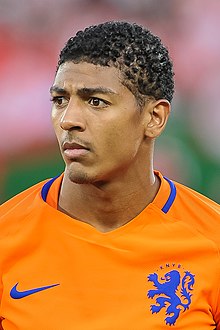 Not content with the mindless twaddle they serve up on Football London, the Daily Mirror which owns the site gives us "Arsenal Plot Shock Move For Crystal Palace Fullback: Is He Good Enough For The Gunners?  Arsenal have set their sights on Patrick van Aanholt in a desperate attempt to sign a left-back during the remaining days of the ongoing January transfer window."
The Sun pick up on the same tale with "Arsenal set to make late bid for former Chelsea defender " which is also rerun in Shoot.  Note the use of  the word "desperate" – always essential when reporting Arsenal transfers.
101 Great Goals have the same woeful tale.  "Arsenal desperate" – oh how the journalists love that one.  "Journalists desperate" would be more accurate.
9.  Guendouzi
The Daily Canon tells us that "Hertha BSC and Arsenal make final decision on Guendouzi recall".  And the decision is, he is staying there.  Bit of a none story that one.
10.   Eric Garcia
"Arsenal dealt transfer blow as target prefers a move to Barcelona" says Just Arsenal News who had that "Arsenal has been dealt a blow" (is that the same blow or another blow, cos there is a lot of puff puff going on here) in their bid to land Eric Garcia from Manchester City as the defender sets his mind on a return to Barcelona."
11.  Matt Smith
"Arsenal set to take transfer action with player currently at EFL club "
This comes from Football League World who tell us that "Arsenal are set to recall midfielder Matt Smith from his loan deal at Swindon Town – and send him straight back out to another club.   That from Football League World.  Oh sorry I just said that.  This repeating oneself is catching.
12.  Patrick van Aanholt (again)
The Daily Mirror and its side-kick website Football London have just stopped even trying to be sensible how as they tell us "Arsenal attention turns to second Palace left-back"  Football365 print that one also.
13.  Mustafi
Mikel Arteta gives latest on Shkodran Mustafi's Arsenal future amid shock Liverpool pursuit says the Metro, of which the sum is, "there are some conversations going on".
14. Odsonne Edouard
Celtic striker Odsonne Edouard has been urged to snub interest from Arsenal according to SportsLens.
And you don't even have to pays yer money to take your choice here, cos it is all free.