By Tony Attwood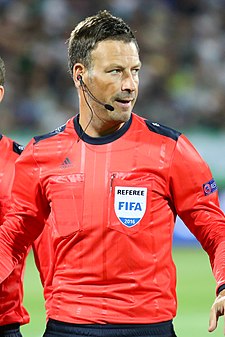 Arsenal now are top of the red card league, with five red cards this season.  No other club has five.  Four clubs have had three, six clubs have had none.
Arsenal were also top of the red card league last season, where they had five all season.
But although the media say otherwise, this is unusual for Arsenal.  In 2018/19 Arsenal only got two red cards – the top club was Leicester with once again, five.  The season before that 2017/18 it was exactly the same.  Arsenal got two red cards and Leicester were top of the red card league with five.
Below is the table for the past ten years.
| | | |
| --- | --- | --- |
| Season | Arsenal Red Cards | Highest Red Cards |
| 2019/20 | 5 | Arsenal 5 |
| 2018/19 | 2 | Leicester 5 |
| 2017/18 | 2 | Leicester 5 |
| 2016/17 | 3 | Hull 5 |
| 2015/16 | 4 | Southampton 6 |
| 2014/15 | 2 | Aston Villa 7 |
| 2013/14 | 4 | Sunderland 7 |
| 2012/13 | 5 | Arsenal 5 |
| 2011/12 | 4 | QPR 9 |
| 2010/11 | 6 | WBA 7 |
So as we can see Arsenal have been top of the red card league twice in the previous 10 seasons, but each time only reaching five reds.  The last time we were almost bottom of the league for red cards was 2003/4 when we got one.
And yet of course in the media Arsenal's red cards are highlighted.  Indeed during Mr Wenger's years we also had regular headlines about the number of yellow cards Arsenal got – invariably without actually quoting the number of yellows other teams got.  Through much of Mr Wenger's early years we were called a very dirty team by Sky Sports on their Gillette Soccer Saturday show, but of course were anything but.
This season we are eighth in the yellow card league with 32 yellows, behind Manchester United on 36, Leicester on 39 and Sheffield United at the top on 43.
But the negative publicity goes on and on.  For example, back in 2018 the Daily Mail ran a major article on its web site celebrating the 118th Arsenal player to be sent off during the reign of Arsene Wenger.  The piece contained lots of shock horror about the numbers, and went so far as to list every single player in the list of players sent off.
What the piece didn't do was compare how many players of other clubs were sent off in the same period, nor indeed the nationality of the players who were sent off.  So we were given the impression that Arsenal was a club whose players were out of control, but we had no idea if Arsenal was exceptional in this regard.
I was reminded of this approach to presenting facts last night as I got ready to watch last night's football extravaganza between Wolverhampton and Arsenal and mistakenly tuned into TalkSport and caught them discussing why Liverpool had not splashed out on a couple of high profile European defenders.  (You may have noticed this – when Arsenal are about to play, TalkSport always have a debate about Liverpool).
What horrified those on air was the fact that Liverpool, a team in desperate need a whole set of new players (according to the commentators) had not gone out and spent £100m but instead had spent just half a million on Ben Davies and taken Ozan Kabak on loan.  Such moves were incomprehensible to the journalists.
Lots of reasons were given for Liverpool not signing the players the journos thought they needed … but not the view that players from outside England are becoming harder to attract to the Premier League.
And yet there are reasons why players might not want to come to England.
One is that, as we have shown, and as is reported in Europe but not in England, English refs are making many more errors than refs from other countries.  (You might recall our comparison of Swiss referee error making with that of PGMO employees).
Another is that the style of refereeing is different here.  While the sudden change in results when matches are played behind closed doors has now diminished in most other leagues, it remains a major factor in the Premier League, where it was shown that the issue was caused by a change in the way referees act when crowds are not present.
But there is now another fact – that if one plays in the Premier League as a foreigner there is a chance that one might then be frozen out of the team, and not be transferred, and so simply not get any football for six months or more.  The story of Ozil is well-known across Europe, and it caused some concern.  Getting stuck in England is now a concept in footballing transfers – and a reason to be cautious about coming to England.
And then there is also the issue of referees.  Although it was hardly noted in England that at the last world cup there were no English referees, it was noted elsewhere, and the question as to why this happened was debated.  As a result there was an extra highlighting in Europe of the oddity of the way the PGMO runs refereeing in England.  The sort of commentary that one never finds about PGMO in the English media started to happen in the foreign media.
Yet the biggest problem is that players from outside England hear and see the commentaries about English clubs with the crazy negativity heaped on certain clubs, and they know that refereeing in England is different from elsewhere, and they just think, no, I'd sooner play in Germany.
The evidence that referees have not been running matches properly