By Bulldog Drummond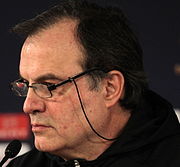 In our post on 12 February we showed that Arsenal, are undertaking a tiny number of tackles compared with Leeds United… 278 by Arsenal; 424 by Leeds so far this season.  And Leeds, remember have played one game fewer than Arsenal.
But why on earth would Arsenal tackle so much less than Leeds?  A little less we could understand but what is the benefit of such an enormous difference?  Is it Arsenal ineptitude?
No, the "stupid Arsenal with bad tactics" notion collapses when you see that the number of fouls awarded against each club is almost the same – 216 fouls committed by Leeds, 214 by Arsenal.
So Leeds have committed 146 more tackles than Arsenal but have only committed two more fouls!  Either Leeds are the most perfect tacklers, or Arsenal are the worst (except for Manchester City who have committed fewer fouls than Arsenal).  
The fact is that referees give a foul against Arsenal every 1.3 tackles.   For Leeds they get a foul against them for every 1.96 tackles   In fact Leeds can commit more tackles than any other club before they get a foul called against them!   Arsenal hardly dare tackle because almost every tackle is called by the refs as a foul.
More tackles fewer yellow cards!
Despite the fact that Leeds have committed 146 more tackles this season than Arsenal, Leeds have fewer yellow cards than Arsenal!  Goodness knows what Leeds have to do to take a yellow, but we know what Arsenal has to do.  They just have to try a tackle. 
Of course you could try and argue that Leeds have got tackling off to perfection and Arsenal are clumsy buffoons, but if you watch both clubs you will know this is nonsense.  Arsenal's tackling is no worse than Leeds, and yet in 278 tackles Arsenal have notched up 214 fouls and from this got 34 yellow cards.
Leeds have committed a monumental 424 tackles (ie 146 more than Arsenal), have got 216 fouls against them (just two more than Arsenal) and 33 yellow cards (one FEWER than Arsenal!!!!!).
These statistics are bizarre, and they show exactly why Arsenal are struggling in the League.  It is the way the referees treat Arsenal that is causing us problems, and which is causing Arteta to change his tactics to avoid this blatant referee bias.
We could try another comparison while we are at it.  Tottenham can commit 10,29 fouls before they get a yellow card.  For Arsenal it is 6.29.   Tottenham take the pitch with a free disregard for legislation about fouls because they get away with over ten of them before getting a yellow.
So to avoid getting a mountain of yellow cards Arsenal have had to change their approach to adopt one in which they don't tackle.  Meanwhile their opposition can tackle with near impunity, knowing that the referees will do very little, and the media won't ever, ever mention this.
Thus the Leeds manager might tell his team, "take the ball close to Arsenal players and tempt them into tackles.   Arsenal will be reluctant, so you might well be able to get past each player, but if not they will most of the time be called out for fouling, and you will get a free kick.
"Keep doing that and their defenders will back off more and more because they know that after either or nine tackles the yellow card will come out.   Meanwhile you can keep tackling because you won't get a yellow card – at least not until well into the game."
So Leeds will play with free abandon, Arsenal will be constrained.  Arsenal have a major problem before they even start, because of the way they are refereed compared to Leeds.
| Club | Tackles | Fouls | Tackles per foul | Yellow cards | Fouls per yellow | Tackles per yellow |
| --- | --- | --- | --- | --- | --- | --- |
| Arsenal | 278 | 214 | 1.30 | 34 | 6.29 | 8.17 |
| Leeds U | 424 | 216 | 1.96 | 33 | 7.20 | 12.85 |
Of course it can be argued that Arsenal have clumsy defenders and Leeds have exquisitely controlled defenders but just watch the teams and you will know this is not true.
But there is hope
Last season we publicised Leicester's tactics in which they tackled with impunity, and once we had made that case and published the figures the situation changed dramatically. 
This season we publicised the way Leicester were getting penalties and how if they continued at this rate they would end up with an all time record breaking number of penalties in their favour.  Once again after our piece, the situation changed – they have not had a penalty since.
Of course it may be coincidence, but if it is, let us hope there is a similar one for this game, and suddenly Arsenal are allowed to tackle as freely as Leeds, or else Leeds are constrained as much as Arsenal.
The result of this match is completely down to Anthony Taylor.  Are the clubs to be treated equally over tackling, or not.
Arsenal referees and the media