By Bulldog Drummond
The video collection series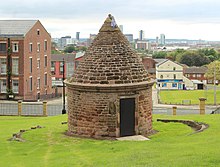 The BBC is telling us that Arsenal have kept just three clean sheets at home this season in the Premier League, but then we don't really need to be told; it has been a pretty hard slog.  Nor that the key thing we have done is sorted out the defence, so it is one of the best in the league….    But no, that would be a positive, so we mustn't say that.
However in looking around the interwebby thing I was reading a preview of this game from Grandoldteam.com .  Its a long piece, and I hope they don't mind if I reprint a part of one paragraph about Arsenal.  It is of course biased, as fans write biased copy, because well, we are fans.  Except, we don't see so much of that in Arsenal previews.   It's all negative and criticism, unless we are playing Tottenham, and even then there's a fair amount of Anti-Arsenal within.
Exactly as it was in the days of Mr Wenger, except the hatred is not directed at the manager any more.   Here's what Grandoldteam has to say about the forthcoming game.
"I can't pin point where it went south for their fanbase in my eyes because there is still an awful lot of goodwill from one night in May 1989 but whenever their latest representatives seem to pop up on a screen of mine, it is of some of the worst Thatcherites behaving in self absorbed ways. A different vibe to Highbury so maybe it was something to do with the dynamics of the new stadium and who it attracted. Their fan channel doesn't serve them well but I tend to swerve that best I can, so it just seems their new heads are just banter ridden performing twats. Some species eat their own and I encourage Arsenal to adopt this for the sakes of succession."
In many ways I agree, and the fact that an Arsenal supporters group is spending the days feeding anti-Arsenal FC material to the newspapers which are already rancid enough, shows the level of problem that we have.  Fortunately other supporters group are available.
It is quite hard to find many team selections for this one, but eventually we did get a few.  Here is 90min
Leno;
Bellerin, Holding, Gabriel, Xhaka;
Partey, Ceballos;
Saka, Smith Rowe, Pepe;
Nketiah.
We haven't taken a line up from Bergkampesque for a while so here's one today…
Leno;
Chambers, Holding, Mari, Xhaka;
Partey,
Smith Rowe, Ceballos or Ode;
Saka, Pepe;
Nketiah.
The Telegraph web site let me in for long enough without my having a subscription, for me to be able to copy down their selection and quite a radical one it is.  Leno is out again for them, and Martinelli is at centre forward, which is where we first saw him all those years ago when we were allowed in the ground.
Ryan;
Bellerin, Holding, Gabriel, Xhaka;
Partey, Ceballos;
Pepe, Smith Rowe, Saka;
Martinelli.
Sporting Life tell us it will be a 1-1 draw but won't tell who they think will play which actually is just plain weird.  The SportingPredictions site doesn't have a team either but 56% of the people who vote have gone for an Arsenal win.
Vavel.com – another new one for us – gives us
Leno,
Cedric, Holding, Gabriel, Xhaka;
Partey, Ceballos;
Smith-Rowe, Pepe, Saka;
Martinelli
and I think with that we have covered most of the options.  For myself, I prefer Xhaka in midfield if at all possible because he does so much to direct the team, and particularly to keep the youngsters working according to the script, but on the other hand he seems a fairly decent full back.   Does anyone remember when the word in every newspaper and blog was that he would never play again for Arsenal.  Now he's first on the team sheet.  How strange!
And I'd really love to see Martinelli have a return to the absolute free-flowing game of his at centre forward we saw in his earliest days, playing in the Europa.  Wouldn't that be fun?
Finally, we must have something from WhoScored.  This time it is the Team Characteristics.
Arsenal's Strengths
| | |
| --- | --- |
| | Very Strong |
| | Strong |
| | Strong |
| | Strong |
Everton's Weaknesses
So there were are.  Fingers, legs, arms, and everything else, very crossed.  Attack down the wing, lots of shots from outside the area and fall over every time they come near one of our attackers.
The Midweek Combination: how it was stopped and what next