By Tony Attwood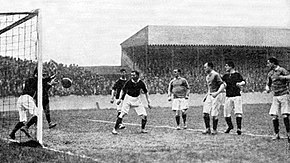 The British Prime Minister and senior cabinet ministers are said to be investigating ways of introducing legislation to prevent English clubs entering the European Super League, according to senior cabinet sources.   Meanwhile the backlash against the proposals have now reached such proportions that the credibility of those who instituted the plan is being questioned.  Did they really think they could get away with this?
Floating ideas is of course what all successful businesses do, but it is a fundamental of this notion that ideas are contemplated and tested thoroughly before being released into the wild.  This is why even modest size businesses have PR divisions to see what people think of ideas before the first press release is emailed and faxed.
But this seems to be exactly what the Big Six seem not to have done.  There is no sign of any focus groups, discussion forums etc.  They have just gone and done it.
This in turn shows extraordinary arrogance – such a strong feeling that "everyone will love this" that it isn't even worth testing the idea.  And this level of arrogance has clearly led the clubs to be biggest PR disaster that football in England has ever seen.
Unless they have something left up their sleeve – like moving the clubs to another, more accepting country….
On the other hand, football is the culture of the almighty cock up – at least in the UK.   Remember the FA spending £21m bidding for the World Cup 2024, only to receive just two votes (one of which was England).  That was utterly catastrophic – and yet here they are still in power, still talking about another bid!  It beggars belief.
The failure of the footballing authorities to impose safety standards on football grounds resulting in the Bradford fire and the Hillsborough disaster made the League and FA look complete, callous imbeciles.
But get away with it they have – for one particular reason.  33 Bolton Wanderers fans were crushed to death on March 9, 1946, during an FA Cup quarter- final with Stoke.  And that event was hidden and forgotten.  They did it then, so they thought they could get away with as many cover ups as they wanted.  
Or on an individual level – how long did it take the FA to sack Mark Sampson wherein accusations racism, harassment and bullying were all swept under the carpet?
It goes on – all these cock ups and catastrophes, some harming people, some killing people, some just wasting tax payers money.  On and on and on, and still the FA sails forth, unchallenged, untouched until finally someone realises what is going on. From Greg Clarke to Sam Allerdyce, the list is enormous, the cock-ups catastrophic, the get out of jail free cards, endless.
So who can blame the mostly foreign club owners from thinking they could get away with anything they wanted to?  Take a look at the history of football in England and there are very few other conclusions you can reach: but one of them is, in English football you can get away with anything.  And if you get caught out one time, well, come back six months later.  They'll have got used to the idea by then.
I mean, they let people die in their stadia.
So when Gavin Williamson, says, "The government reserves its position to take any action that's required, including the need to take legislation, the need to take sanctions in order to ensure we protect football interests in this country," the point is, when it comes to football, they've never done this before.
Thus the Competition and Markets Authority watchdog has said it would be "carefully considering" the proposals for the super league.  And certainly, if the government does not block this plan, it is hard to imagine any English resident who likes football ever voting for this government again.  So maybe that spurs them on.
One government plan apparently being discussed involves blocking the renegade teams from signing foreign players.  And that is easier than you might imagine
Having left the EU, non-UK players are now required to obtain a Governing Body Endorsement, (a fancy phrase for a work permit) to play in this country.  So the government can just stop the six clubs signing any foreigners.  They can play their new competition, but it would be UK citizens only.  An all-English Arsenal.  That could be interesting.
The Sweet FA and the corruption files – extracts from our long running series…