By Tony Attwood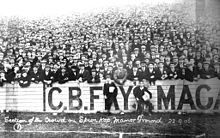 Life always feels a little better after a win, and life can also feel a little better after the confirmation of the inevitable.  The win you probably saw – Very Large Sam (we are not allowed to use his former nickname for political reasons) sat and sulked in his seat, unwilling or unable to direct his team, as ungracious as ever, and his side dutifully went down.
For Arsenal, the kiddies did their thing and offered us hope for the future.  Meanwhile the women's match was a goalless draw, enough to ensure that they play in the Champions League next season, although starting the prior-pre-preliminary-early extra additional round.  As we noted before the third placed teams from France, Germany, Spain, England, Sweden, and the Czech Republic, and the runners-up Denmark, Netherlands, Italy, Kazakhstan, Norway, Iceland, Switzerland, Scotland, Russia, Belarus will enter in Round 1 of the "league path" in the Champions League.  I'm glad that's resolved.
But what of the men's team, and our season without Europe, of which the media is making so much?   As we noted in an earlier article it has happened to all our main rivals in the Premier League, so now it is our turn – we are the last to fall, the team with the longest continual run in Europe of any English team, and the second longest in Europe – although the media won't tell you that.
Of course there was a time when no English teams played in Europe, because of the activities of Liverpool supporters, but that is now put away and forgotten.  It doesn't quite fit the image.
But here's the key thing.  Over the last 20 years there have been 14 different teams which have finished in the top four in Spain, 13 in Germany, 12 in Italy but only 10 in England.  So yes, although we don't have that monotonous tedium of the same team winning the league year on year as they have had in Germany, Italy, and France of late, (although Italy has just had a hiccup) or the duopoly that have run football in Spain, there is a certain lack of chance for mould breaking.
Since 2004 the only teams to have won the Premier League are Chelsea (5 times), Manchester United (5 times), Manchester City (4 times), Leicester (once) and Liverpool (once).
Can anything be changed?
The answer is yes of course, because change happens, and indeed we are seeing it in the Championship.  For a while there was only one model for what to do if you came up to the Premier League, and that was to spend everything you have, and then a load more, on staying up.  Aston Villa and Brighton have done that recently, and it has worked.  Just.
The problem is, if it doesn't work, you don't have much left thereafter.  Clubs like Huddersfield, Stoke, Sunderland, Middlesbrough, Hull, QPR, reading, Wigan, Bolton, Blackburn, Blackpool, Birmingham, Portsmouth, Derby, Charlton, Ipswich, Coventry… etc etc have had their day and sunk back.  Probably for a long time.  Possibly forever.
But compare that with Norwich, now promoted for the third time in seven seasons who have a different model – they simply haven't gone mad and spent everything and more on staying up because that would mean they would have to sell everyone if they went down.
That's good management.  Against that we have the uncontrolled wealth of Manchester City and Chelsea which will continue short of a coup in the home country of the former or the arrest or death of the owner of the latter (and I am not advocating either).
Arsenal's two great runs of success (the first from 1930 to 1938, and the second from 1998 and 2005) were built on the club's own income and the brilliance of the managers.
But now the clubs with the most money can just go on buying more and more players (which not only helps them but also hinders the opposition) and then quite possibly throw in a few dirty tricks along the way, such as Chelsea's and Liverpool's notorious youth policy.
However the redistribution of football finance is not a debating point – despite the fact that it would make football more open to the type of managerial genius that Arsenal benefited from in the early Wenger years.
And even when something odd does turn up, the media is now so much in awe of the big clubs and PGMO, it won't cover the story.   Take this little table
| | | | |
| --- | --- | --- | --- |
| Season | Percent home wins | Percent draws | Percent away wins |
| 2020/21 | 37% | 23% | 40% |
| 2019/20 | 45% | 24% | 31% |
| 2018/19 | 48% | 19% | 34% |
That sort of change has never happened before in the history of football in England.  So it might be interesting to ask "why?"   I mean really, when something odd happens one should ask why.  It is the whole basis of our civilisation.
And yet not only is the media not asking why, having been through a period of not mentioning it at all, they most recently entered a period of denying it has even happened (on the grounds that if they don't show the stats the stupid football fans are far too lazy to work it out for themselves).
The answer, as we have shown via experimentation undertaken by those who are interested, is referee bias caused by the home crowd.   That finding is probably the biggest story of all from the last two years.  But you don't get it in the media.
So what can Arsenal do?  Our owners are not going to spend like the owners of Man C and Chelsea, and hopefully are never going to behave towards young players as Liverpool and Chelsea have, so that means the club needs to maximise its income from football and be more alert.  Which means having better marketing, better awareness of what referees are up to, and a team of support staff who can attract and develop more young players like Smith Rowe and Saka.   That's about the only options we've got.
But maybe we should note this headline: "Manchester United lose £200m training kit deal over fans' anti-Glazers campaign."  If the sponsors don't like it, they can always pull out.  That won't affect Chelsea and Man C, but it can have an impact elsewhere.
The video collection series
Gaslighting: how refereeing in the Premier League is manipulated, and why the media never speak about it.