By Bulldog Drummond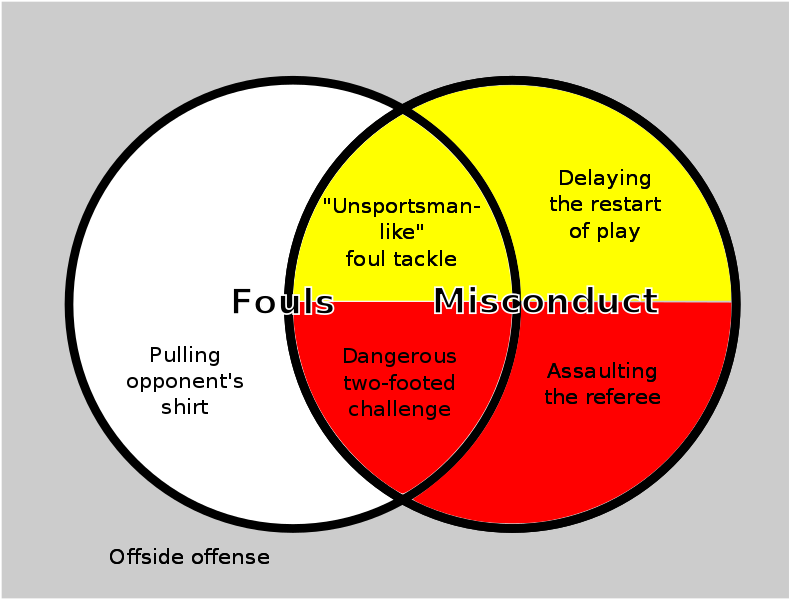 We've been talking about Arsenal, referees and fouls for years, and in the past two seasons we have added some new statistics to the analysis.
Among these we have shown that Arsenal get penalised far more per foul than any other club in the League.  We suggested that the only way out of this was for Arsenal to cut down on the tackling, since most fouls are given as a result of tackles.
Most likely it was just a coincidence (although in my dreams I get a call from Mr Arteta saying, "I must thank you guys for pointing out the ratio of tackles – fouls – yellow cards") but after we started publishing the figures, Arsenal started to cut the number of tackles, until now, the club tackles fewer times than any other club in the League.
Which in turn means Arsenal now gets penalised in terms of fouls fewer times than any other club in the Premier League.  Success!!!
The number of fouls we have to commit before getting a yellow card is still smaller than other clubs, meaning the referees still find a way to penalise this, and we'll come back to these stats at the end of the season, but cutting the tackles has meant cutting the fouls down to a level where we are not losing games simply because we tackle as much as other clubs.
So we've felt rather happy about that bit of research.   But now the situation has gone further.
For now Football Observatory  has published the figures for "Foul frequency across Europe" – a set of stats I didn't have access to, until they published it.   And wouldn't you know it, their headline is…
Foul frequency across Europe: Arsenal stands out
Let me quote the opening of the article…
"How frequently are teams fouling their opponents across Europe? Issue number 338 of the CIES Football Observatory Weekly Post answers this question using the data provided by InStat. At the level of the five major European leagues, the lowest foul frequency was measured for Arsenal (one foul every 10'44")…"
So our notion that the only way to deal with PGMO referees who like to penalise Arsenal more than other clubs when it comes to fouls was to cut down the tackles, has resulted in Arsenal committing fewer fouls than any other club in a major European league!
They continue,
"… apart from Arsenal, the following teams fouled the least frequently: FC Barcelona (10'27"), Bayern Munich (10'19"), SSC Napoli (9'37") and Nîmes Olympique (8'41")".
In fact even if we look beyond the big five leagues, no one is committing fewer fouls than Arsenal.  The lowest numbers anywhere that they measured were for FC Zenit and AZ Alkmaar (one foul every 10'07").
Of course this has not been a perfect solution to the problem we face because of PGMO referees, as the unwillingness of the media to touch this data shows just how embarrassing this is for PGMO.
For although we get fewer yellows than most, we find that Chelsea, Brighton, Manchester City and Liverpool all get fewer cards than Arsenal, despite fouling more.  You might be interested in our article on unconscious bias of referees if you want to follow  this further.
But let's compare how Palace, who we play tomorrow, and Arsenal, have fared through the season by taking our two marker points that we have used before: the situation today, and the situation on Christmas Day.
On Christmas Day the two clubs had both played 14 games.  So that we can compare that position with now, I've converted the number of wins, draws and defeats into percentages of the games played, but left the Goal Difference as it was
Here are the Christmas Day figures
| | | | | | | |
| --- | --- | --- | --- | --- | --- | --- |
| Pos | Club (Xmas Day) | P | W | D | L | GD |
| 13 | Crystal Palace | 14 | 36% | 21% | 43% | -6 |
| 15 | Arsenal | 14 | 29% | 14% | 57% | -6 |
And the figures today
| | | | | | | |
| --- | --- | --- | --- | --- | --- | --- |
| Pos | Club (18 May) | P | W | D | L | GD |
| 13 | Crystal Palace | 36 | 33% | 22% | 44% | -21 |
| 9 | Arsenal | 36 | 44% | 19% | 36% | 12 |
As we can see, on Christmas Day Arsenal were under-performing Palace on everything except the goal difference.  We had a lower win percentage and a lower draw percentage, and a much higher defeat percentage.
Now Arsenal has a much higher win percentage.  While Palace's win percentage has stayed pretty much where it was (going down just 3%) Arsenal's has moved up by a staggering 15%.   And if we counted only matches since Christmas Day it would be, of course much higher still.
So once again the message comes through.  Since Christmas Day we've managed to keep our tackling level low, but have still managed to keep the goals against number down.
And that really is the story of Arsenal this season.   The policy was – stop tackling because tackling just leads to the referees having a reason to give free kicks against the club and give the players yellow cards.
But the policy change caused problems – which we were trying to come to terms with in the first part of the season.  And by Christmas Day last year the policy was working.  We could defend without tackling, which meant (given the PGMO policy) we could hold the defence and not get yellow cards.  It has worked!
(Oh yes, and we spotted the situation, but no one else mentioned it.  Not that we want to crow about it.  Except we do).
Arsenal v Palace – the history in videos
How referees influence games