By Sir Hardly Anyone.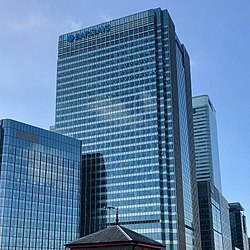 According to Football.London "Arsenal took out a loan from Barclays for an unspecified amount last month, which was taken out to pay back the COVID-19 refinancing loan the club asked for last year."
Then the Mirror (which owns Football.London) ran the  headline, "Arsenal 'take out loan' which could help fund ambitious £130m triple transfer spree."
And Untold starts asking does any of this make sense?  We know that Arsenal have had financial problems, as have all PL clubs not funded by Russian or Abu Dhabian oil because there have been no crowds at matches for rather a long time.
Worse, Arsenal get a higher percentage of their income out of the stadium than any other club in the Premier League.
As a result Arsenal lost £54m in the last set of accounts and £32.2m in the previous set.  So no profit and a lot of losses.   Which suggests that the club is actually looking to have money to pay everyday expenses, rather than add to its losses through more transfer expenditure.
But the fact is that a borrowing facility is not a good way to fund transfers, because… well, how does the borrowing get paid back?  Outside of covid days Arsenal sell all its match tickets and all its hospitality for every game except a few European games – and we don't have any of those this season, so our income will be slipping.
But none of this logical thinking is of any concern to the Mirror, which instead tells us, "It has been suggested that there are no restrictions on the loan, giving Arsenal the freedom to spend on transfers before player sales this summer."
No. you silly people.  The money is there to cover the losses of £86 due to the virus.
They also say, "the imminent departures of Matteo Guendouzi, Granit Xhaka and Dinos Mavropanos will bolster the club's finances as they look to sign more than four players."
The problem with that is that for months the Mirror and FoLo have been telling us how awful the Arsenal team is, and doing the dirt of those players which has helped reduce their value.
Plus what they don't tell us is that Guendouzi suffered a fractured metatarsal at the end of the season and has only one year left on his contract, thus reducing his value even more.   The value of these three is calculated by Transfermarkt (before the injury to Guendouzi) at
Guendouzi  £18m

Xhaka: £19.8m

Mavropanos: £5.4m
Total: £43.2m
Which is interesting in that one of the many transfers the Mirror  has reported, is an Arsenal bid of £40m for Ben White.   Interesting not only because it laps up much of the transfer income, but also because Arsenal had the third best defence in the premier league for the whole of last season.
Indeed if we measure the last two thirds of last season (the period in which the club got its act together with the new tactics that Mr Arteta introduced) we had the second best defence in the league.
Better than that in that final two thirds of the season Arsenal conceded 21 goals.  Manchester City was the only club to do better.  They conceded 20 goals.
So we are within a goal of equalling Manchester City, the best club in the league last season, and we want to start ripping up our defence????????   What kind of logic is that?
But the Mirror insists this is the case as "Arsenal are keen to add some defensive reinforcements, particularly after David Luiz was allowed to leave the club at the expiry of his contract."
So does the Mirror think that letting David Luiz was an error of judgement?  It seems unlikely since they recently called him "A big-haired centre back with resemblance to The Simpsons' Sideshow Bob," and a man with a "reputation for his swashbuckling/reckless style of play"
They also took much glee in reporting that Gary Neville "claimed Luiz played like he was being controlled by a child with a PlayStation".
But now he's gone, oh woe!  Or so it seems from the ever inconsistent Mirror and their lapdogs on FoLo.
So instead we are trying to get Albert Sambi Lokonga (£10.8m), Ben White (£40m) and  James Maddison (£49.5m).   
To be clear that is £100m spent on transfers of three players for a defence that through the last two thirds of last season let in just one more goal than Manchester City – the best defensive team in the league.
Still, the media continue, listing more and more players we are going to sell to get the money they say we need for our new defence: Nketiah, Maitland-Niles, Bellerin, Torreira, Willock … and when they are gone who is going to be there as the back ups for injury?