By Tony Attwood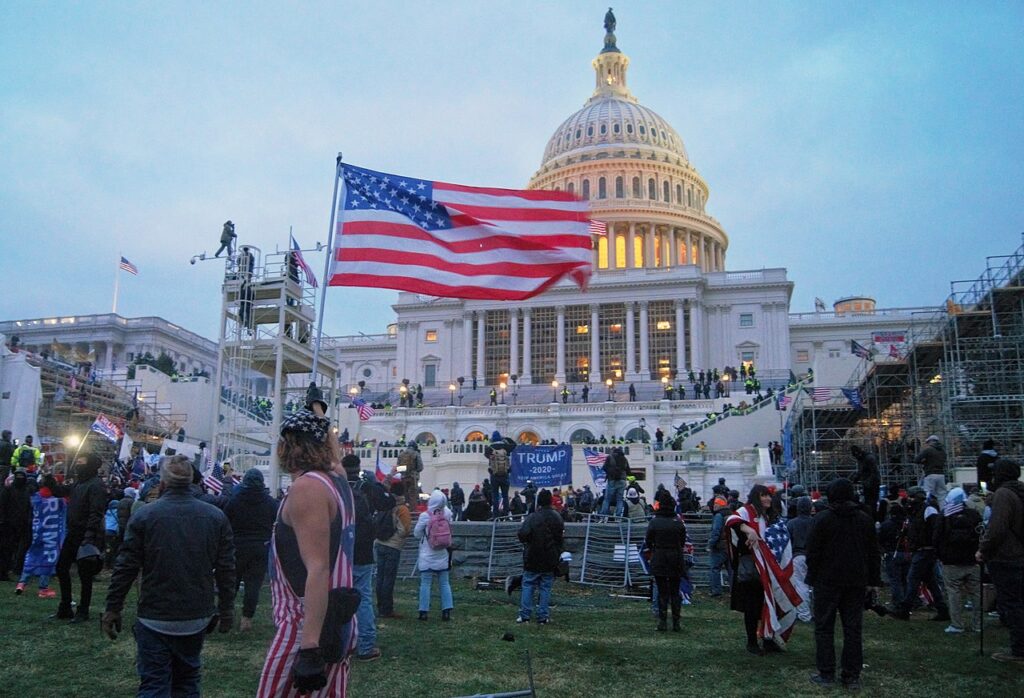 QAnon and football?  Surely not!
Certainly bloggers and journalists would hope you don't see a connection, and yet…
QAnon uses multiple sites to tell us how to see the political world – in their case to see it as a world run by conspirators.  It suggests that by following its view we can understand the world far better.
But at the same time it endlessly makes predictions that don't come true, but then comes up with more predictions and more and more, which don't come true, but which are explained away by ideas which themselves defy reality and can't be proven.
Football journalism and blogging uses multiple sites which make predictions that don't come true.   Additionally they tell us that although our club's owners, directors, and manager pretend they know what they are doing, they don't.  And indeed our club will never succeed unless x y and z players are sacked and others are brought in.  In short these people with no football experience tell us how those with experience and screwing up our club.   
Consider the "fourth is not a trophy" gangs who have inhabited AFTV, BlackScarf and similar movements.  They told us that if Wenger stayed we would be relegated, or at the very least drop out of European football, and only if we got rid of him Arsenal would rise up.  Not just to fourth (because fourth was not a trophy) but beyond.  Failure was entirely the doing of Wenger.
And yet since taking their advice we have tried two managers and we currently reside in a place worse than Wenger ever took us too.
So what is the difference between QAnon and the anti-Arsenal mobs that inhabit the internet?
Consider this.  In October 2017 4chan posted that Hillary Clinton was going to be arrested and there was the expectation of rioting in the streets.   Didn't happen, but that didn't affect the popularity of "Q".
In football we are told every summer of the 100+ players who are ready to come to Arsenal.  Eventually we might get two or three whose names generally only appear in the last couple of days before the actual transfer.   A 97% failure rate.
Worse, the QAnon of football endlessly post transfer rumours which not only don't happen but actually can't happen because of Uefa regulations and FA regulations.  Arsenal have been playing with a squad which had two senior players too many who were put out to grass, and yet still we are told of all the transfers we are getting.
QAnon in politics tried to take over the Republican Party and indeed got a believer to be voted in as President.  They ran their own insurrection on 6 January.
But the QAnon in football has gone much further – they have taken over football journalism totally, so that now almost every story is untrue – even when talking history.
Take one example: The Mirror told us that Arsenal were involved in match fixing scandals – utterly untrue, it was Liverpool and Manchester United.  The reality was it was Arsenal's chairman who exposed the match fixing in a newspaper article.
This month we have been told Arsenal have a bloated squad, when in fact our "25" actually consisted of 21 players.  It is all laughable nonsense, as QAnon is, and just like QAnon, it grows and grows.  And no one laughs.
But while QAnon tried to take over the Republican Party in the USA and failed, no one in football fights back against football's QAnon.  It is now mainstream.   Despite the failure of all the transfers and other activities that the football bloggers and journalists have predicted, they flourish.
Thus now in the world of football journalism and some blogging, football events are understood by grasping the underlying reality.  Arsenal is totally mismanaged, transfer opportunities which are there to be grasped are ignored.  Tactics which everyone knows should be used (because journalists and bloggers are talking about them all day long) are ignored.  The club is run by failing idiots.
So when transfers don't happen (as with all the players we need to sign now, despite having an almost full squad, and a wonderful collection of young players who need games before they are tempted away) it is described as the poor grasp of Edu and co, the slowness of the board… 
Interestingly, at the same time, there are interesting stories to be investigated – such as why the PL has far fewer referees than other leagues, the serious academic research which shows just how much refs are influenced by crowds, the regional bias of referees in the PL, the utter secrecy of PGMO, why the tackles, fouls and yellow card stats vary so much from club to club…
These are not QAnon type conspiracies but simple statistics, and yet the media won't touch them.  Indeed the Guardian, of all places, told us that the change from a dominance of home wins to away wins, was over, and we were all back to normal (thus dismissing referee bias as an explanation) when the away win bias was still there.
Football's QAnon has always often been non-statistical, non-evidential, and endlessly repetitious.  Of course we do see statistics such as "The sequence of no league goal in the past three matches is Liverpool's longest since 2005," (the Guardian) but these are meaningless.   For even if every result was randomised, there would still be sequences.  Random sequences are fun to point out, but they are only part of explanations of reality when there is a lot of other data.
The massive increase in away wins when there is no crowd present can be explained, because it coincided with the absence of fans, and then academics at LSE started giving professional referees matches to watch with and without sound, stopping the action at possible fouls, and asking the ref to make a judgement.  The decisions of referees who had the crowd noise were quite different from those who watched without crowd noise.
The fact that this insightful academic study is never mentioned by journalists is on its own enough to show that the spirit of QAnon lives on in football.  We are all being conned.
And unlike in American politics, we have no alternative source of news.