By Tony Attwood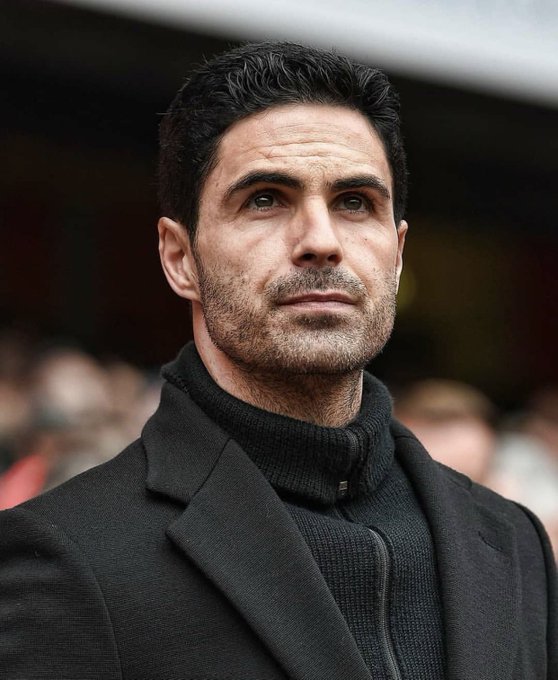 The story about Mr Arteta wanting to play a 4-3-3 formation but not being able to do so because he doesn't have the right people in around half a dozen of the positions to use that formation, has been doing the rounds since last November.  
Taking the failure of that opening of the season, this statement has become one of the foundation stones of the ceaseless claims that we need six new players in order to be able to play this way.  It is in fact the phrase upon which the media's constant Arsenal transfer claims this summer are based.  Yet the oddity is that this phrase is remembered, while all the changes he's made in terms of style of play have been ignored.
Indeed even Arseblog, which is considered by many to be a moderate and well informed commentator on Arsenal, said that as the side was changed, "the switches have looked a bit more desperate; almost like he's searching for any set-up that might flick a switch in his underperforming players."
I am not sure if Arseblog has commented on that comment in the light of what happened after Christmas, or on the collapse of yellow cards collected by the team and how that coincided with a dramatic improvement in results, but if he did, my apologies.  I missed it.
But what Arseblog did do, was point us to an interview with Nacho González in November 2020 (that is during the depths of the transformation period) in which "Arteta made clear that formations are not the be-all and end-all, although he does have an end goal in mind.   'For me the way we occupy space and who is going to move in there is more important than the formation'."
Now that (for me if no one else) is interesting, because who occupies space and who is going to move in there is indeed at the heart of the transformation from a tackling team (which picks up more yellows than anyone else (Arsenal 2019/20) to a non-tackling team that intercepts and then keeps the ball and gets a really low number of yellows (Arsenal 2021).
And here's another clue from later in the interview: "The aggressiveness, the effectiveness, the amount of steals we make in the opposition half I think we have been very steady against some big clubs." [note 'steals' not 'tackles'].
Now we all know how good Arsenal's defence was in the last two thirds of the season (we let in 21, Manchester City 20, no side let in fewer).
So, let us remind ourselves how good or bad Arsenal's attack were in the last two thirds of last season.  If we look at goals scored during those 24 games after Christmas, (or in the case of the two Manchester clubs 25 games) it was
Manchester City: 64 goals (2.6 goals per game)
Manchester United 45 (1.8 goals per game)

Arsenal 43 goals (1.8 goals per game)

Tottenham Hots 43 goals (1.8 goals per game)
Leicester City 42 goals (1.75 goals per game)
West Ham United: 41 goals (1.7 goals per game)
We might like to compare Arsenal's position with perhaps Liverpool (1.3 goals scored per game) and Chelsea (1.2 goals scored per game) during the same spell of the last 24 games of the season.
Now in that same interview in November last year, Mr Arteta said the club had to "aspire at the end of the season to be close to the other big clubs."  And that of course was what was achieved.   Of course the club couldn't undo the results it had already suffered in the first third of the season, but in terms of improvement, he did it.
But then Arseblog says something quite remarkable (given that I don't think the writer has picked up since then on just how apposite his comments were).  Arseblog wrote…
"He's taking heart from Pep Guardiola's first season struggles at Manchester City and the fact that even when things look bad from the outside, they may not be a true reflection of the progress being made."
He then quotes Mr Arteta as saying,
"For me the most important when you are building a new project is that you need to have very clear what you want to do and the people around you have to know what you want to do, believe in that and be willing to defend that for a sustainable and reasonable period of time.
"Change to what we want has risks and the way we want to play requires a lot of precision, a lot of game lecture. Sometimes it works, sometimes it doesn't. We have very clear where we are going and in this path, there's going to be times when the project is going to suffer.
"There we have to be stronger than ever, keep our idea and keep trying to bring the players we want, keep the players we have and evolve them. For me, that's the main secret.
"At Man City in our first year, which was complicated, I saw the reaction of people around Pep, the people in the hierarchy…they didn't have a doubt, they knew the path to follow – this year something has happened – but we are going there, the following years it was different.
"And I think that's the most important, to make the people around you believe."
I'm very grateful to Arseblog for that quote, and have fully reprimanded myself for missing it.
The three stories that revealed the real state of affairs at Arsenal
For the last two thirds of last season, Arsenal were a top two club
The audacious tactical change that sent Arsenal charging up the league tabke
Figures from Football Observatory at the end of the season showing Arsenal players dominating the statistics.