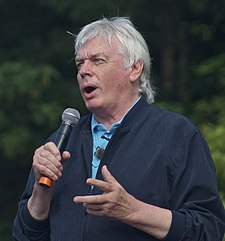 In  July 2017 Stan Kroenke announced that he was bringing his bloodsports TV channel  "My outdoor TV" to England.  We covered the issue in a number of articles on Untold at the time.    Untold didn't get nearly as upset as some people did in relation to the issue, but we did say that we would have preferred it if he hand't made such a decision. 
There was a huge amount of media coverage and a petition was launched, and as I recall it got rather a lot of signatures which meant that in the end The Kroenkes decided not to put the channel on the Sky TV package.  Thus the idea was quietly dropped and we all got on with our lives once more.
Now compare and contrast that with the Newcastle United situation.   Their new owner is not one who enjoys bloodsports with animals, but rather engages in bloodsports with humans.  
As Amnesty International put it, "Under Mohammed Bin Salman, the human rights situation in Saudi Arabia remains dire – with government critics, women's rights campaigners, Shia activists and human defenders still being harassed and jailed, often after blatantly unfair trials.
"The closed-door trial of Jamal Khashoggi's alleged killers was widely perceived to be a part of a wider whitewash by the authorities, and Saudi Arabia is accused of a catalogue of crimes under international humanitarian law during the long conflict in Yemen….
"The phrase 'human rights' doesn't even appear in the Premier League's owners' and directors' test despite English football supposedly adhering to FIFA standards.
"As with Formula One, elite boxing, golf or tennis, an association with top-tier football is a very attractive means of rebranding a country or person with a tarnished reputation. The Premier League needs to better understand the dynamic of sportswashing and tighten its ownership rules."
Now that is a point and a half, so I will repeat it, at the risk of boring you stupid if you were paying attention.
The phrase 'human rights' doesn't even appear in the Premier League's owners' and directors' test despite English football supposedly adhering to FIFA standards.
It is worth noting that the investment by Saudi Arabia's Public Investment Fund in Newcastle is not the kingdom's first attempt to cover its disastrous PR record by utilising football.  One earlier attempt came in the 1970s, during the first Saudi PR fiasco as the nation hired (and here I kid you not) Jimmy Hill and David Icke.
Hill you may recall was a director of Fulham, and a regular pundit on TV known for giving all-encompassing opinions on football which lots of the media took to be opinions delivered from on high. 
David Icke who is a conspiracy theorist who believes that the powers above brought him to Earth to receive messages from the spirit world and pass them on to lesser mortals.  Presumably like the owner of Saudi Arabia.  Hill seemingly persuaded the Saudis to build him a squash court, and then buggered off back to from whence he came.
Now we are inevitably into the Gaslighting phase of Saudi's buyout, with the media offering us articles that are there solely to stop us thinking about murder and torture, torture and murder.
Thus we have the Star telling us that Newcastle's owner once spent £330m on 'fake' Leonardo da Vinci painting Star – painting the picture of him not as a brutal murderer and torturer but rather as a bit of a prat.
Elsewhere there is worry about what Manchester City and PSG will do now there is a really big kid on the block.
As for the BBC they are telling us that "the UK government is refusing to reveal what it told the Premier League about the Saudi-backed takeover of Newcastle United because it could "harm" relations with Saudi Arabia."
For although the government says it did not get involved in the deal, it is widely reported that the Foreign Office had meetings with the Premier League to discuss it.  The BBC asked for details of the meetings under Freedom of Information Act. 
The government is resisting instead giving a copy of the agenda for a meeting in May last year with all the juicy bits chopped out with the telling note that, "The disclosure of information detailing our relationship with the Saudi government could potentially damage the bilateral relationship between the UK and Saudi Arabia."  That meeting was attended by officials representing the Foreign Office, the Department for Digital, Culture, Media and Sport, and the Department for International Trade and the Premier League.
So not the caretaker and cleaning department then.
In fact everyone's got involved, and is now seemingly quite happy with a club being bought by one of the most appalling regimes in the world.  OK North Korea might be worse, but only might be.
I wonder what the state will do if the Saudis also fancy buying Norwich City.