By Tony Attwood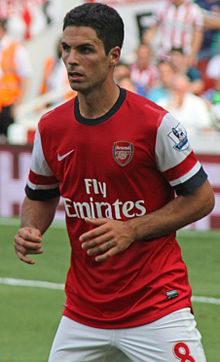 One of the predictions that we made as the extraordinary tactical revolution constructed by Mikel Arteta was revealed last season, was that not only would the media refuse to recognise it, they would go to any lengths to hide the truth of the revolution going on at Arsenal.  And would continue to do so.
So it was no surprise to see the article from 90min.com "Arsenal's worst defeats under Mikel Arteta (so far)" turn up recently.
It's a bit like that notorious piece in the Times after the fourth match of the Unbeaten Season in which their idiot reporter stated that the match against Man City contained "the worst 45 minutes [by Arsenal] that any of their fans could remember".
But as we have been constantly showing, the story of Arsenal's decline has been a media invention, created to fit a pre-ordained agenda and thus allowing lazy journalists and bloggers to write tales by considering individual games rather than the extraordinary overall pattern of results, with a deliberate ignoring of, or an actual ignorance of, the tactical transformations that the players were having to learn. And the results that came thereafter.
Perhaps the greatest hilarity comes with the inclusion of this week's game against Hibs in the "Worst defeats" list, forgetting (or being ignorant of) another interesting pre-season of change – in the summer of 2003 which opened with…
11 July 2003: Peterborough 1 Arsenal 0

19 July 2003: Barnet 0 Arsenal 0

22 July 2003: SC Ritzing 2 Arsenal 2
You might recall what happened in that campaign.  But no, inevitably, the silly, sarcastic, dumbo, childish, snide comment is made, "Trust the process though guys, ey?"
So what has Mr Arteta actually done?  You'll know I'm sure, but here's a quick summary anyway…