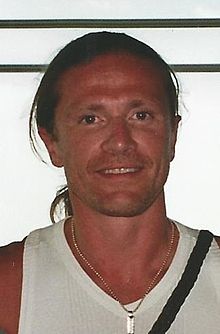 By Tony Attwood
The attitude of the media concerning football – especially in relation to Arsenal – is that you can indeed fool all of the people all of the time.  So having made up a story and kept it running for as long as possible, when their tale turns out to be untrue they back off with all the grace of a hyena playing table tennis.  As with the Mirror which proclaims that "Emile Smith Rowe is ready to end speculation surrounding his Arsenal future by signing a new long term contract." 
Which is a tad graceless since it has been the Mirror and its buddies at Football.London which have talked the story up over and over again.   Now they conclude that there was a "final bid" from Villa which "was reportedly one that would have smashed" Villa's transfer record.
Reportedly indeed.  And what does "reportedly" mean?  I think it means, "Someone said it, but we are not telling you who (because it was the Daily Mirror)."
And of course the Newspeak continues as they tell us that "Arsenal have finally confirmed their first signing of a decisive summer transfer window for Mikel Arteta after a disastrous first full season as manager at the Emirates, while Hector Bellerin's future remains uncertain."
Well, one man's disaster is another man's triumph.  Transformation of tactics, final two thirds of the season played as the second best club in the league, third best defence in the league across the whole season… ah well.
As for Hector, the Mirror, whose credibility is now so low it is like a very low thing that has slipped under the floorboards and vanished into the foundations, says, "Arsenal remain unwilling to accept a loan bid with an option to buy for right-back Hector Bellerin.  That's according to transfer expert Fabrizio Romano, who claims the Gunners would prefer to sell the Spaniard on a permanent deal."
Oh a transfer expert no less. And yes according to 90min, he is one of the "most trusted" transfer-related pundits in the football business.  We shall see.  Three days ago he said "Arsenal 'still confident of signing Ben White'."   And there you see the trick.  If Arsenal do get that deal then he has predicted it – if not it was Arsenal who were at fault for being over confident.  Clever eh?
Of course the Mirror loves to play games, as with "Houssem Aouar sends social media message to excited Arsenal fans over transfer move."
That sounds promising except the article itself says, "Houssem Aouar has moved to dampen speculation about an imminent transfer to Arsenal, after rumours surfaced on social media."  Ah yes, on social media.  That would be somewhere like Football.London which is owned by the Daily Mirror, and which last week said "Negotiations at are an advanced stage" in that particular transfer.  But "excited Arsenal fans" eh?  Poor little cherubs, getting all excited when we know our club will always fail to deliver.
In another headline the Mirror has told us that "Arsenal warned they could lose 'so many players' at the end of next season".   How many?  Apparently "so many".
The article states that "Arsenal have been warned that they could see a mass exodus of players if they don't change their approach in the transfer market." It then speaks of "mounting interest" for Smith Rowe from Aston Villa.
Mounting interest????   That tale emerged in mid-June with the Telegraph newspaper saying a bid had been rejected on the 16th.  The gossip mongers grabbed onto that and have been hammering at it ever since, so the interest is mounting because…. because the newspapers etc keep talking about it.  They are talking up the enthusiasm, to give themselves a story.  
And this becomes plain through the Mirror line that, "The playmaker is reportedly weighing up his options with the north Londoners in a rebuild phase."   Rebuild phase?   They are just so out of date.  That was the first third of LAST season, in which the new tactics were worked out and Arsenal sank to 15th in the league.  Goodness me, we've explained it to the silly dolts enough times, complete with statistics and evidence.
But hang on, what about "Arsenal warned they could lose "so many players" at the end of next season".   Who said that?   Well, actually no one, although the Mirror tells us that Emmanuel Petit is concerned that "Arsenal are not showing enough ambition in the market."
That gives them a lead in to "The Gunners endured a poor season", and so the story goes around and around once more.
And what does Manu Petit know about this?  He was a superb player who I loved to watch, who has been an ambassador for the Homeless World Cup movement for many years and he can also be outspoken as when he called the attitude in France toward Thierry Henry's retirement as "smug, untruthful and hypocritical."
All good stuff.  But these days he works for BT Sprout, where as you may have noticed, pundits and commentators are only retained if they say something outlandish.   Saying everything is fine, just relax….   Well that is not a way to stay on air with that company. 
The Glorious 2021 Revolution