By Tony Attwood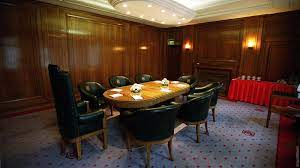 It was indeed just two months ago, in April 2021, that the story appeared that "Arsenal will look to sell at least four players this summer in a bid to raise funds for new signings, football.london understands."
So not https://www.connectpcsupport.co.uk/even that we had a budget at all, but instead "a bid" to raise money.  Staff were being laid off, even Gunnersauraus got chopped.  It all sounded rather bleak.
We were told that Arsenal's targets were simply getting "Martin Odegaard from Real Madrid on a permanent deal this summer, while the right-back and left-back positions will also look to be strengthened."
To make the point they added that, "Chief executive Vinai Venkatesham and non-executive director Tim Lewis are in regular contact with Arteta, who admitted in March that he is fully aware of the financial constraints Arsenal will be under this summer."
It was more than bleak, and that point was emphasised last month as the same "source" (Football.London) ran a second story: "Per Mertesacker's ruthless plan to boost Arsenal's transfer budget this summer has already begun."
The sub-heading was that "The Gunners academy will be vital as they seek to source funds when the transfer window reopens next month," and the statement was clear – Arsenal are going to sell off some of the academy's promising stars to raise even just a bit of cash.
So it was doubleplus not looking good, and for those who trust Football.London's commentary it looked even more ungood (another newspeak word FoLo haven't started using yet, but which suits their "1984" style) when on 8 June Newsbreak wrote
"We gave Arsenal a £50 million transfer budget and this is who they bought."
And then on 19 June we got "Arsenal news and transfers recap: Kroenke's £250m decision, Aouar bid, Lacazette replacement".
The subheading was "All the very latest Arsenal news and transfer rumours from football.london as the Gunners look set to enjoy a busy summer of transfer activity ahead of the 2021/22 campaign"
Now if you have read your classic English literature you will know about this type of journalism, because it was the heart of George Orwell's 1948 novel "1984".  The news was pumped out day by day only then suddenly to change, without a word of explanation.
Of course in 1984 it wasn't about football, it was a case of which superpower we were at war with, but the technique is the same.  No explanation, no backward glance.  One day we are selling the children and the next we have £250m to spend.  
There is of course some attempt to hide this lunatic change with gibberish such as, "The Gunners endured an abysmal season that saw them finish 8th in the League and miss out on European football for the first time in close to 30 years," still being run day after day after day (that from Arsenal true fans who continue. "As a result of that, improvements and changes must happen in the form of new signings and sale of unwanted players"
ArsenalTrueFans tried to cover their tracks by suggesting that "Fans have been left speculating about Arsenal's exact transfer budget and now 90min.com claim that Mikel Arteta will be given close to £250m to rebuild his squad with at least 5 new signings ahead of the 2021/2022 season."
So there we are, the world turned upside down in a couple of weeks, but that's good isn't it?  Well not exactly, if you read the headlines that followed the sudden addition of a "2" in front of the "50" for the number of millions of pounds the club has to spend.
HITC comes up with "Pray he rejects us': Some Arsenal fans fear 'Midtable FC' after hearing who Edu wants now."
The Mirror dampens spirits further with "Arsenal set to lose young talent after Arteta fails in contract talks."
And then there is the Express with "Mauricio Pochettino ready to thwart Arsenal transfer plans as PSG plot £50m Ben White bid."
Plus we are still likely to lose our best youngsters as The Sport Review announces "Arsenal having to fight off interest in 20-year-old starlet"
And "Blow for Arsenal as target urged to stay put by important team-mate" (Just Arsenal News).
And "Arsenal man asks to leave – Has 'unmissable opportunity' elsewhere, Gunners set asking price." (Sport Witness).
So what is going on?  One day we were selling the kiddies and then we have quarter of a billion pounds.  Are we really asked to believe that Stan Kroenke woke up one morning a changed man?
Or could it be that some typist made a mistake and the "2" slipped in, and everyone else copied?   Or how about this…
We have been saying constantly that Arsenal had a brilliant last two thirds to the season and the big money transfers are not needed as the side is very good.  
But of course the media don't care about the truth.  All they want to do is keep you reading, and to keep knocking Arsenal all day long.
The Glorious 2021 Revolution
The video collection series